Workcamp/FUSED Mission Trip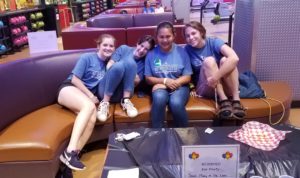 Group Mission Trips is a national organization that works to repair homes of the poor and elderly throughout the country. Each summer, St. Mary's joins hundreds of youth from churches across the nation for a week of service, fellowship and growing closer to God. Working on crews of five or six, we paint, repair and weatherize homes and build wheelchair ramps and porches.
St. Mary's has participated in Group Workcamps since 1994. Hundreds of youth and adults have traveled the United States as stewards of God's love. Will you join us?
Youth in ninth grade or older, as well as adults (21+), are invited to participate. An informational meeting will be help on October 28 for the following summer's trip. Want to know more before coming? Check out our Parent FAQ and Youth FAQ.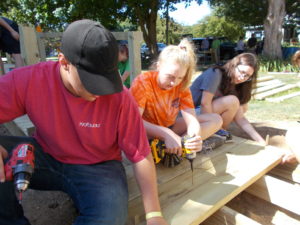 Applications and Calendars will be available online soon and at the Information Meeting. Bring a friend you want to share this experience with.
We thank the parish for their support of the Mission Trip through participating in our fundraisers, sponsoring Workcampers directly in our Stockholder program and through prayer.