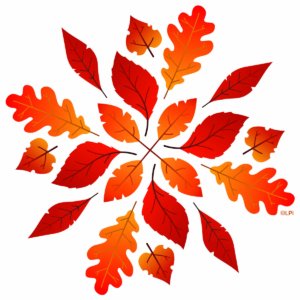 September 18, 2022 from 10:00 AM to 3:00 PM
FOOD, MUSIC, FUN! Buy delicious food from food trucks. Free ice cream. Music by Emerson Avenue Band (bring lawn chairs). Marketplace: handmade craft items (mittens, scarves, pillows, seasonal decorations, etc.), jams, salsas, breads, bars, produce, flowers. Buy wine to sip as you shop. Don't miss the jewelry sale, raffles, bingo and kids' games!
FALL FESTIVAL NEWS
We are one month away from our Fall Festival! Our Fall Festival will take place at the Parish Life Center on Sunday, September 18, 2022 from 10:00 AM to 3:00 PM. Back by popular demand will be the great sounds of Emerson Avenue Band! Bingo will be hosted again by the Knights of Columbus. Come visit the new Marketplace to check out great things for sale! Other activities will include the 50/50 raffle, wine raffle, kid's games and more! There is now a bin in the Gathering Space for the following donations to the Fall Festival: Bottles of wine, wine glasses, and donations to the Marketplace. Donations needed for the Marketplace are listed in the constant contact emails sent to parishioners every Thursday. We are collecting wine glasses for "sip and shop." Any wine glasses are fine, even ones you may have gotten for free, with wording on them. All kinds of wine are acceptable, including wine boxes. We will be selling glasses of wine for sip and shop from the kitchen window. All other food and drink will be provided by food trucks this year.
FEATURED FALL FESTIVAL FOOD TRUCK #1
The largest food truck at our festival will be the Vikings Foundation "Vikings Table" food truck. It is 39 feet long! Menu items will be priced from $5-$8 each and will include Nashville hot chicken sandwich, burgers, tots/poutine, cheese curds, homemade potato chips, and deep-fried donut holes. Credit or debit cards only. 100% of proceeds go to children facing food insecurity through the Vikings Foundation.
Fall Festival Marketplace
As you may have heard, the Fall Festival Boutique and General Store is coming back to the Festival as The Marketplace and we are very excited to have them back. But after a two year absence, they need new items to sell. If you can help in the following areas, we would appreciate your donations.
Here are some requested items for the new Marketplace:
MARKET: Hand-made craft items/table top decor–fall, Halloween, Christmas themed; knitted/crocheted hats, mittens, head bands, and scarves in all sizes–baby to adult; baby blankets/booties; pot holders and dish rags; accent pillows; towels with a hanging strap; homemade candles, ceramics/pottery; doll clothes–American girl size; outdoor decorations/wreaths.
BAKERY: Quick breads, especially pumpkin, banana, zucchini, poppy seed; home canned salsa, pickled beets, sauerkraut; jams & jellies; cookies, bars, brownies; pies/small cakes; homemade candies; muffins & cupcakes.
OTHER: Fresh, home-grown produce; flower bouquets.
Contact Name:  Lynn Arcand
Contact Phone Number:  651-247-5547