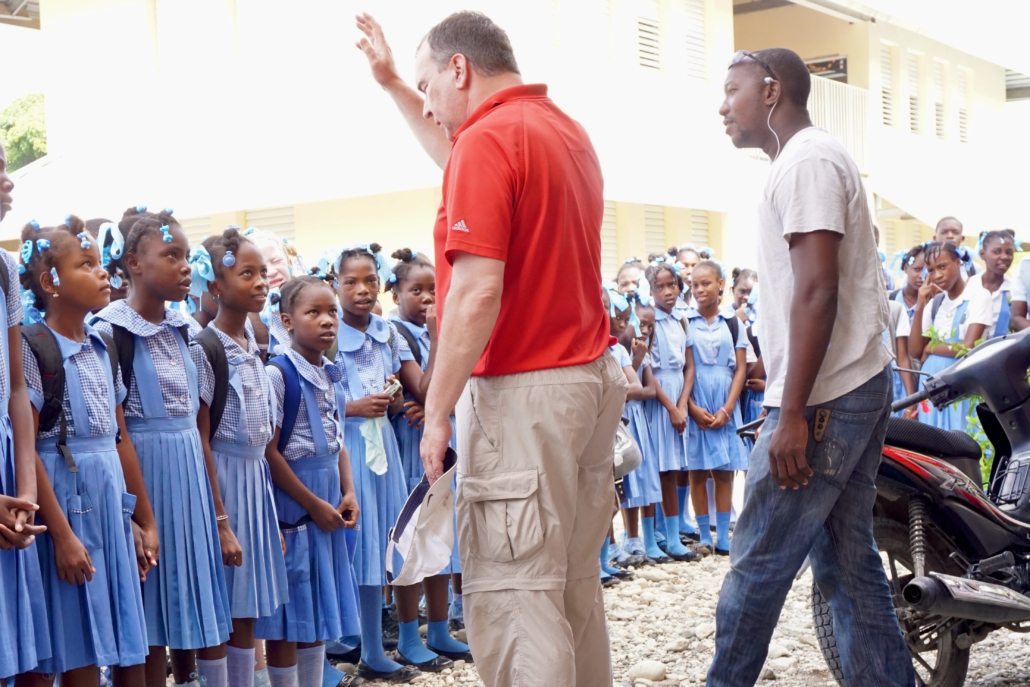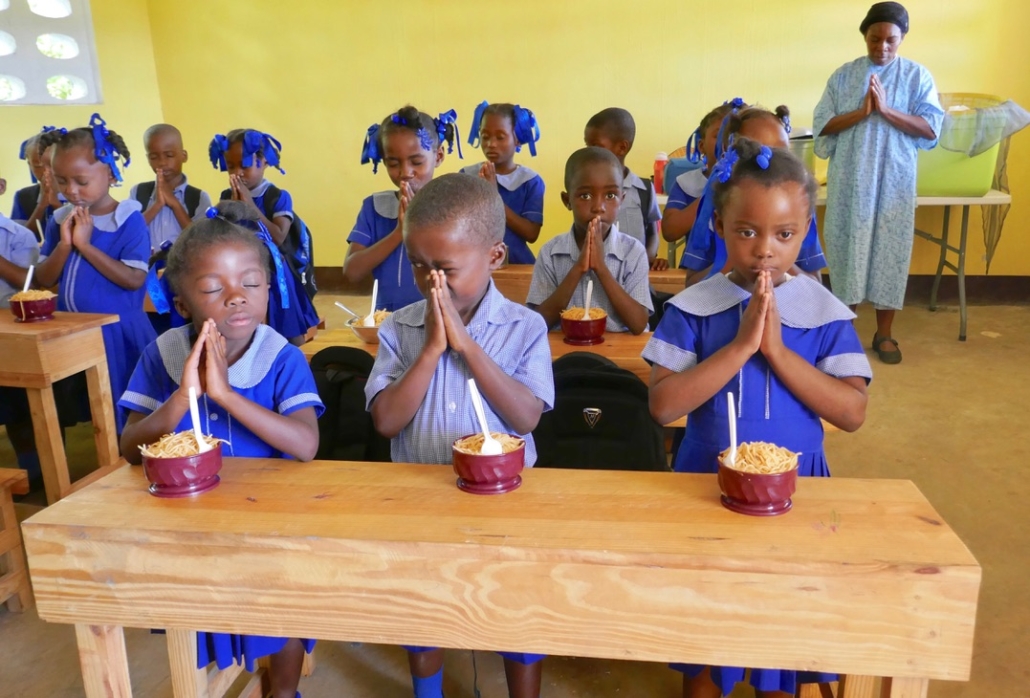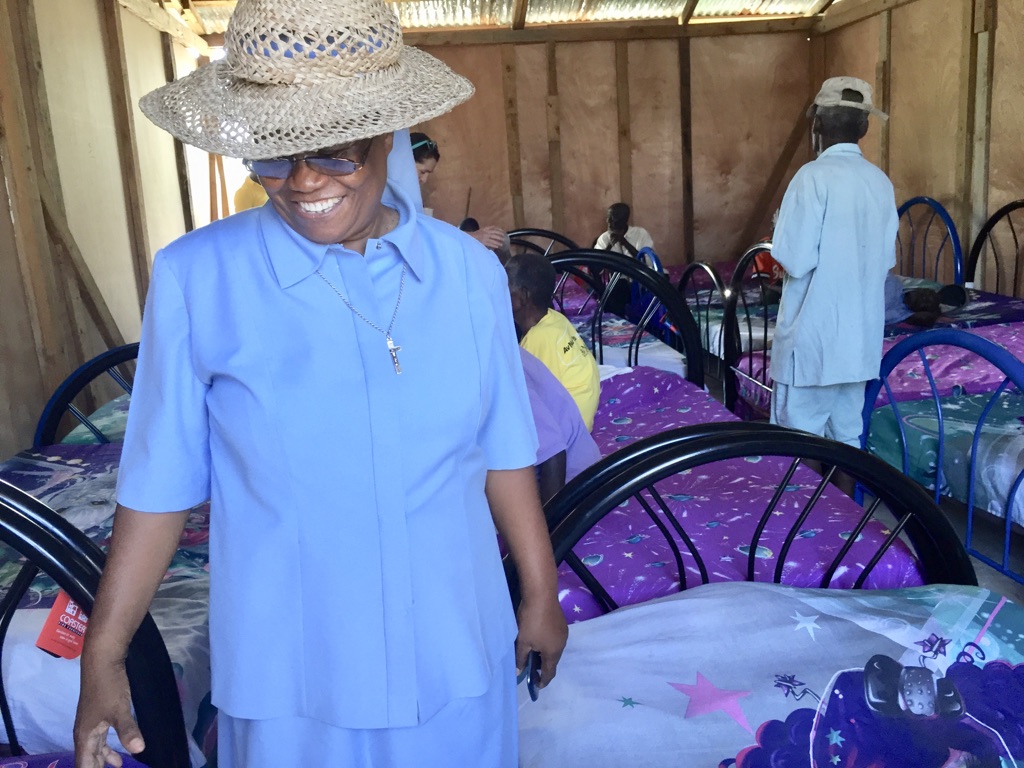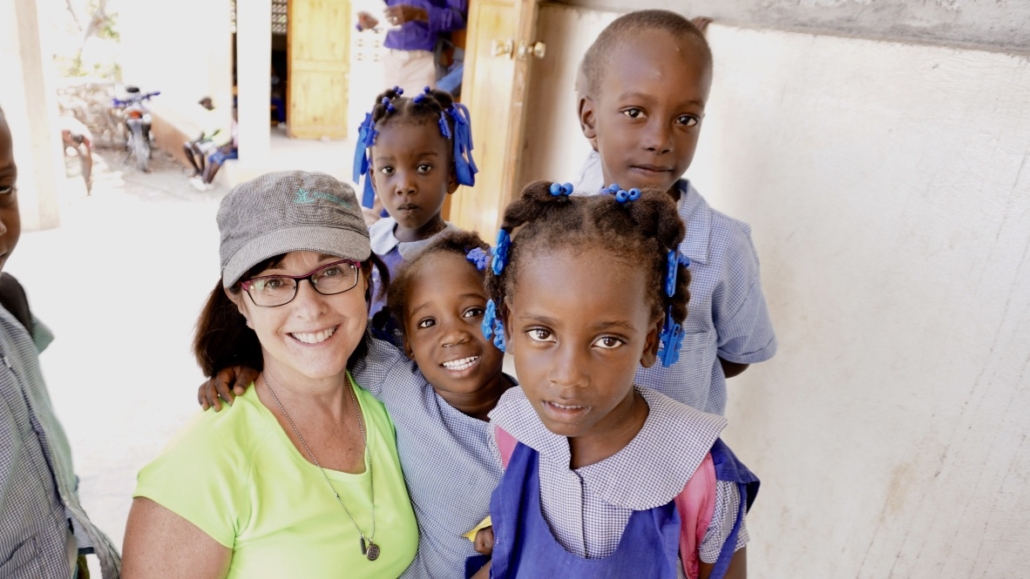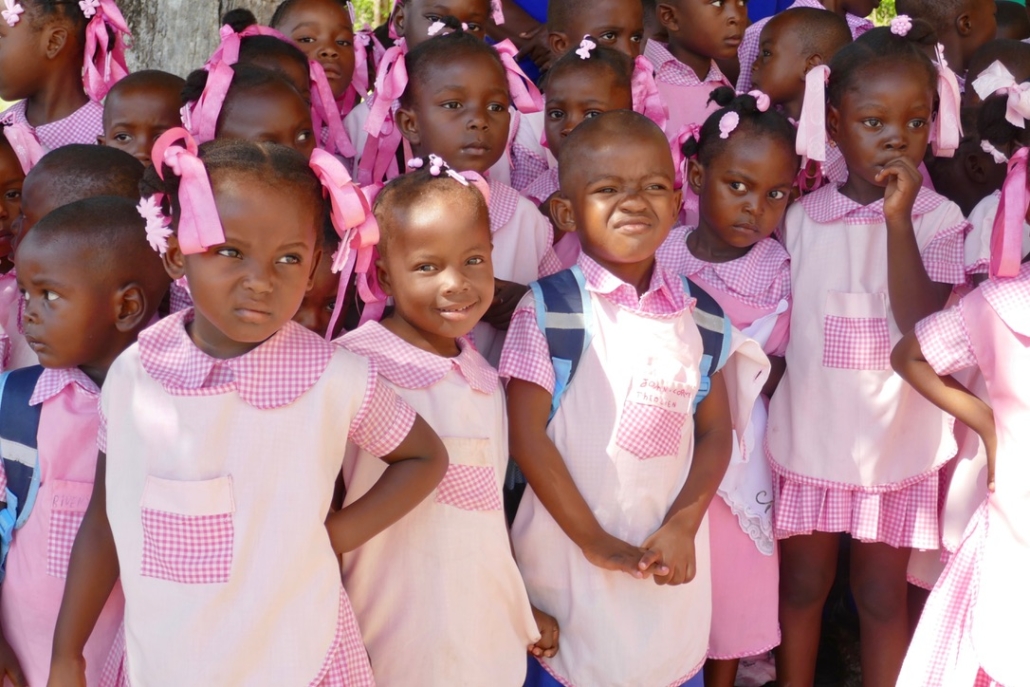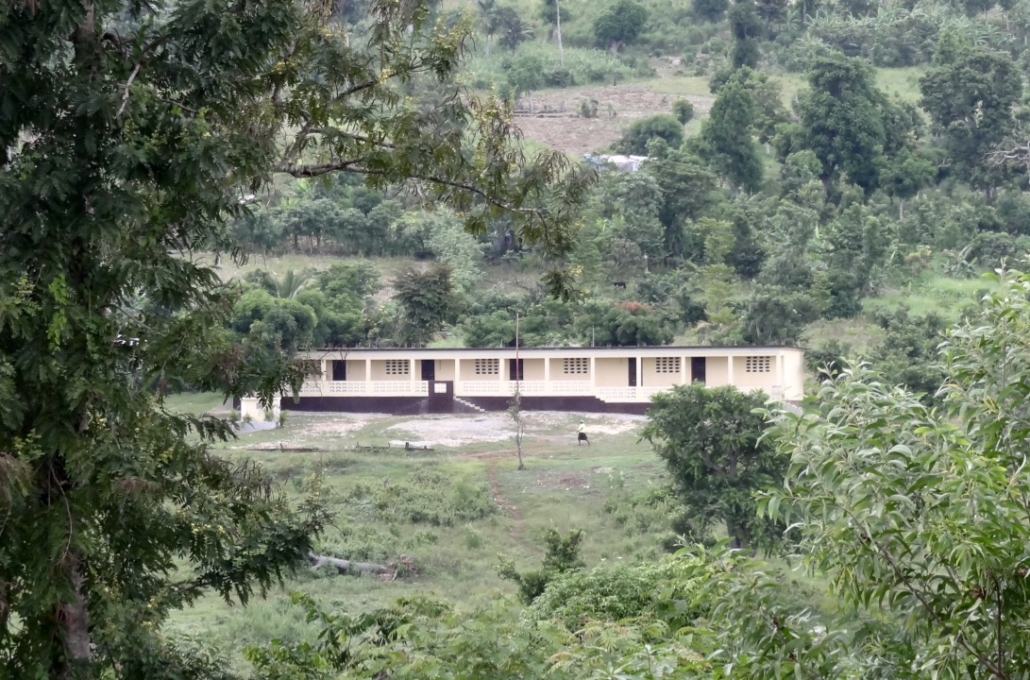 History
Since the fall of 2014, the parishioners of St. Mary of the Lake have partnered with Reiser Relief to offer relief and hope to the people of Haiti. That relief and hope has come in the form of monetary assistance and prayerful support, but most powerfully in personal presence. Between 2014 and 2019, many parishioners have joined me in traveling to Haiti, meeting the people, fostering relationships, listening to their struggles, celebrating their joys, and responding to their needs. We have supported several partners but have focused most of our resources on the village of Marfranc, located in western Haiti. Our initial work repairing the dorm for the elderly and building the new Cecelia Duffy school was destroyed months later by Hurricane Matthew. Reiser Relief rebuilt the elderly dorm and St. Mary of the Lake rebuilt the school. That school building is open and completely filled with the littlest learners.
The relationship with our friends in Haiti has been mutual. In our visits, they have offered us generous hospitality and a joy that is hard to describe. The parish has been blessed and I have been blessed by opening ourselves to the people of Haiti. I pray that you will continue to support the people of Haiti with your prayers and dollars, and, if it be God's will, your physical presence. -Fr. Talbot
We are called to serve
Whoever oppresses the poor shows contempt for their Maker, but whoever is kind to the needy honors God. Whoever is kind to the poor lends to the Lord, and He will reward them for what they have done. The generous will themselves be blessed, for they share their food with the poor.  (Proverbs 22:9)
A generous person will prosper; whoever refreshes others will be refreshed. (Proverbs 11:25)
..blessed is the one who is kind to the needy. (Proverbs 14:21)
The poor save us because they enable us to encounter the face of Jesus Christ. (Pope Francis)
MISSION
We embrace the Catholic church's commitment to serve as Christ's missionary disciples through acts of mercy, compassion and generosity to the underprivileged in Haiti.
We respect and embrace the dignity of the Haitian people and culture by listening and responding to their needs and by fostering relationships with people and organizations that focus on supporting Haitian opportunity, self-sufficiency and sustainability.
OUR VALUES
Education
Eldercare
Care of the vulnerable
Support of Catholic priests and nuns
Why Haiti
Economic Reasons:
Haiti is the poorest nation in the Western Hemisphere and one of the poorest countries in the developing world.
80% of the rural Haitian population lives in poverty
25% of all Haitians live in extreme poverty earning less than $1.25 per day
Financial support brings results
Practical reasons:
Haiti is accessible
Through Reiser Relief, St. Mary's has relationships with dependable and affordable services
Housing, transportation, translators
Through Reiser Relief, St. Mary's has connections with well-vetted organizations
Learn More about Reiser Relief and Our Relationships:
What is Reiser Relief?
Founded by Father Bernard Reiser

1949 – ordained and assigned to St. Mary's
1969 – became founding pastor of Epiphany in Coon Rapids
1996 – travelled to Haiti and felt called to help; formed Reiser Relief

Mission

To partner with impactful organizations to empower and engage the people of Haiti in Christ's name

Values

Education
Care of the elderly and those with disabilities
Job creation
Agriculture
What is Reiser Relief's role in St. Mary's mission?
Reiser Relief provides experience, insight, and guidance to St. Mary's

Coordinates and leads St. Mary's trips to Port au Prince and Marfranc, Haiti
Provides ongoing insight into Haitian organizations
Brokers our relationships with Haitian organizations and serves as a conduit on the ground
Provides avenues for partnered financial support to Haitian organizations
View Marfranc Relationships
Cecelia Duffy Memorial School

School
Led by Sister Evelyne – Little Sisters of Therese of the Infant Jesus
158 students, grades Pre-K – Kindergarten

Elder Care facility

Home for abandoned elderly
Led by Sister Evelyn – Little Sisters of Therese of the Infant Jesus
38 residents – 21 men and 17 women
Approximately 70 additional local elderly served meals daily

Missionaries of Charity

Care of sick and dying babies
Elder care
View Additional Relationships
Village of Jesus – Leogane, Haiti

Home for abandoned elderly women, school, farm
Sister Alta (Sisters of the Companions of Jesus)

Village of the Sacred Heart – Port au Prince

Home for abandoned elderly women
Sister Alta (Sisters of the Companions of Jesus)

Missionaries of the Poor

Home for disabled youth and adults
Brother Johnson

Missionaries of Charity

Care of sick and dying babies
Elder care

Kkottongnae

Food and care for the abandoned (disabled, mentally ill, elderly)
Sister Matthias Choi
St. Mary's Reaches Out
Mary's Haiti mission can be traced to Father Talbot's first trip to Haiti in 2014. Since then, in conjunction with Reiser Relief, teams from St. Mary's have traveled to Haiti in 2016, 2017, and 2018
Marfranc Projects:
Cecelia Duffy Memorial School built and then rebuilt after hurricane damage in 2016, latrines and handwashing station built in 2019
Eldercare bathrooms built, dorm facility rebuilt after hurricane damage in 2016
Missionaries of Charity – handmade cloth diapers and material for clothing donated
Additional Projects:
Missionaries of charity – donations of handmade cloth diapers
Financial support to Missionaries of the Poor, Kkottongnae, and eldercare facilities
Prayer shawls, rosaries, vestment, and alms distributed as requested