Staff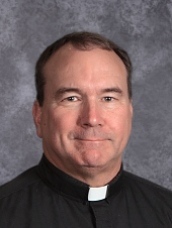 After serving as Miami, FL Assistant State Attorney responsible for prosecuting criminal cases, Fr. Talbot returned to Minnesota in 1998 to enter the St. Paul Seminary. He was ordained a priest in the archdiocese in 2004. He served as parochial vicar of the Cathedral of St. Paul for one year and pastor of St. Jude of the Lake in Mahtomedi for six years before becoming St. Mary's pastor in 2011.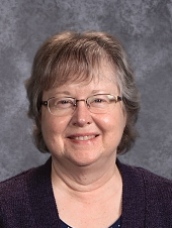 Mary has been a member of St. Mary's staff since 2001 and is responsible for all aspects of parish administration, facilities, communication and finances. She has both her CPA and MBA and prior to joining St. Mary's, worked in the healthcare finance field.
Mary Beth Jambor – Director of Sacraments and Worship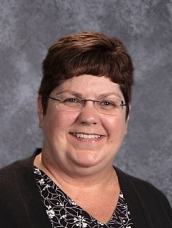 Mary Beth's first stint working with St. Mary's was as Director of Faith Formation from 1989-2005. For the next eight years, she worked as a writer and editor for a Catholic publishing house before returning to St. Mary's in 2013. Mary Beth helps prepare families for first reception of the sacraments and coordinates weekend liturgies.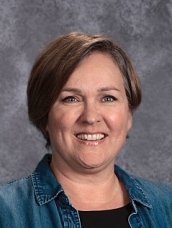 Samantha has been a parishioner for 20 years with her husband and 4 children. As Director of Mission she is responsible for welcoming new parishioners, small group ministry and discipleship initiatives. Samantha's background is in social work and human resource management. Her favorite part of the job is connecting people to the life of the parish and encouraging them in their faith life to fulfill their call to be better disciples and evangelists.
Casey Green – Coordinator of Outreach Ministries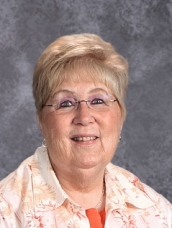 Casey and her husband have been parishioner for over 18 years. She has a degree in secondary education and theology from the University of St. Catherine in St. Paul, Minnesota and also completed a semester in Pastoral Studies at the University of St. Thomas. Casey taught high school for five years and managed non-profits agencies, who worked with the marginalized citizens in the community for 30 years.  She retired for three years after her husband died, before returning to work in this position, where she can continue to serve the faith community.
Karlene Feidt – Director of Faith Formation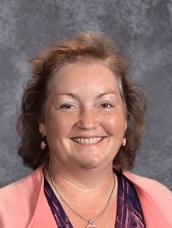 Karlene has more than 15 years of experience in the field of faith formation. She is responsible for all aspects of faith formation in the parish – from the toddlers who attend the nursery program to adult faith formation.
Justin Kelly – Coordinator of Youth Formation for Grades 6-8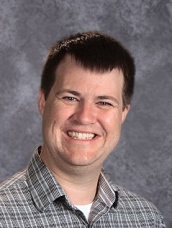 A life-long member of the parish and a graduate of St. Mary's School, Justin leads the faith formation program for youth in grades 6-8.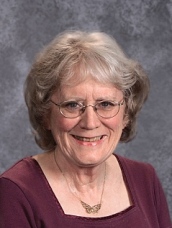 A long-time volunteer with St. Mary's funeral liturgy and prayer line ministries, Terry is now on staff as funeral planner.
Rebecca Kaup –  Director of Liturgical Music

Rebecca has taught, performed, coached, accompanied and/or directed music for over 20 years with a variety of MN & CA institutions including Presentation, SCCS, American Martyrs, St. Augustine, UCLA Theater, Film & Television Department, US Performing Arts, Hollywood Academy of Music, STAGE – Southland Theatre Artists Goodwill Events, Redeemer Lutheran, Salvation Army, music gigs/events for miscellaneous venues and in her own private music studio.  At the MN Veterans Home in Minneapolis she worked in music therapy and is a graduate of UWRF and Cal State L.A.  She is passionate about sharing the joy of music to inspire, uplift and connect with the divine.
Nick Brady – Coordinator of Mission

Nick was born and raised in Petersburg, Illinois. He was homeschooled alongside most of his seven siblings and worked in his family's pizzeria in the evening. Nick's background is in public health with a special interest in psychological trauma as a public health issue. He serves St. Mary's in the Office of Mission, welcoming new parishioners, coordinating adult formation, engaging young adults, and supporting social justice initiatives. He completed a B.A. in Clinical Psychology in 2015, M.A. in Human Services in 2018, and is working toward a M.A. in Theology.
Nick's top five Clifton Strengths are: Futuristic, Strategic, Connectedness, Command, and Analytical.
Carley O'Bryan – Coordinator of High School Ministry

Carley comes from right up highway 61, a Forest Lake native. She attended high school there and throughout that time had no desire or interest in Jesus. In fact, she couldn't wait to be confirmed so she could leave the Catholic Faith for good. However, at 16 years old while preparing to be confirmed through St. Peter's she had met a young NET missionary who led her to Jesus and changed her life forever. Carley, now 22, has dedicated her life to mission for the Catholic Church particularly in Youth Ministry. After graduating high school in 2016 she left America to join NET Ministries in Australia in January of 2017. There she was able to share her story and minister to thousands of high school students all around the Sydney Archdiocese and different parts of the country. After returning home to Minnesota, Carley still felt the desire in her heart to serve the Lord in a radical way. In October of 2018 Carley moved to London, England to volunteer as a missionary at St. Patrick's Catholic Church in Soho. There she spent a year doing major outreach to the poor, running a soup kitchen, and caring for the homeless and vulnerable. She was also able to teach Catechesis to young children and lead young adult small groups. Carley returned to Minnesota in the fall of 2019 and accepted a job here at St. Mary's as Coordinator of High School Ministry. Carley's Top 5 Strengths are Empathy, Developer, Positivity, Woo and Communication.

Kate graduated from the University of Concordia with a Master of Arts in Strategic Communication Management and earned a bachelor's degree in pre-primary education from the University of St. Catherine. She works for both St. Mary of the Lake and Frassati Catholic Academy. At St. Mary's, Kate's role as a Media and Marketing Specialist is to communicate the parish mission, programs, activities and events parishioners can get involved in to fulfill their call to be better disciples and evangelists. At Frassati Catholic Academy, Kate's role as a Recruitment and Admissions Specialist is to increase recognition of the school, its mission and coordinate activities that create a supportive environment for enrollment and retention.
Alice Chalupsky – Administrative Assistant and Safe Environment Coordinator
Margi Couillard – Wedding Coordinator
Donna Rekucki – Wedding Coordinator
Greg Mortenson – Director of Maintenance
Mike Herzog – Maintenance Team
Rick Aker – Maintenance Team