Staff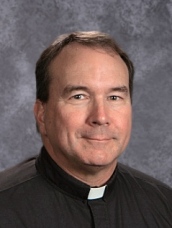 Fr. Talbot was born in Anoka where he attended grade and high school. He received his undergraduate in Secondary Education from St. Cloud State and later received his law degree from Catholic University of America in Washington D.C.  He served as an Assistant State Attorney in Miami, prosecuting all types of criminal cases. He returned to Minnesota in 1998 to enter St. Paul Seminary and was ordained a priest of the archdiocese in 2004. He served as parochial vicar of the Cathedral of St. Paul for one year and as pastor of St. Jude of the Lake in Mahtomedi for six years. Fr. Talbot joined
St. Mary's as pastor in July 2011.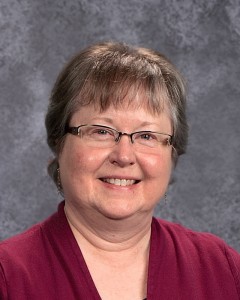 Mary and her husband joined the parish in 1988, and their three children attended St. Mary of the Lake School.  Mary is a finance professional who worked in the health care finance field prior to joining St. Mary's staff in 2001. She has both her CPA and MBA, designations which she's able to use daily in her role as Parish Administrator. Contact Mary for more information about:
Parish finances
Giving
Communication (bulletin, website, etc.)
Facilities
Cemetery
General parish questions
All business aspects of the parish
Mary Beth Jambor – Director of Sacraments and Worship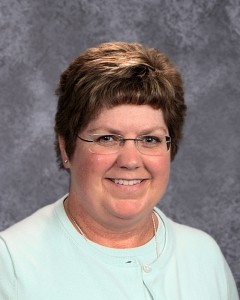 As a life-long member of the parish and a graduate of St. Mary's School,
Mary Beth's first stint working with the parish was from 1998-2005 in Faith Formation. From 2005-2013, Mary Beth worked as a writer and editor for a Catholic publishing house, focusing on print and web materials. She returned to parish ministry at St. Mary's in 2013, where she coordinates weekend liturgies and prepares families for first reception of the Sacraments. Mary Beth has an MA in Theology and a certificate in pastoral ministry. Contact Mary Beth for:
Liz Racine – Director of Liturgical Music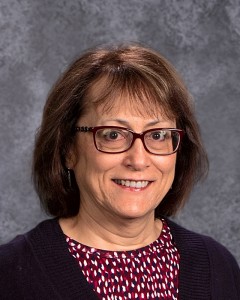 Liz's broad music background includes work as a public school music education teacher, vocal jazz ensemble director, member of the Dale Warland Singers – and always a vocalist. She has more than 25 years of experience in music ministry in the Twin Cities and joined St. Mary's in 2005 as the Adult Choir Director. Since then, her role has expanded to Music Coordinator and, in 2009, to Liturgical Music Director.
Rebecca Kaup – Associate Director of Liturgical Music and Principal Accompanist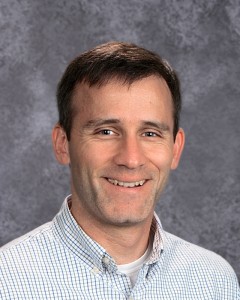 Matt is originally from Fridley, MN.  His vocational journey includes high school teaching, college campus ministry, and now parish ministry.  Matt holds a Master of Divinity degree and is currently a student in spiritual direction.  If you are new to St. Mary's, seeking a faith community, or curious about Christianity, please contact Matt.  He is happy to meet with you.  Also contact Matt about:
St. Mary's Outreach Ministries of care, charity, community, justice, prayer
discerning how God may be calling you to serve
arranging for a Befriender, Communion Minister, or prayer shawl for you or a loved one
programs for grief support, caregiver support, addiction recovery, and emergency assistance
resources for seniors, including the White Bear Area Senior Program
St. Mary's Haiti mission, in partnership with Reiser Relief
connecting with a spiritual director or retreat center
Karlene Feidt – Director of Faith Formation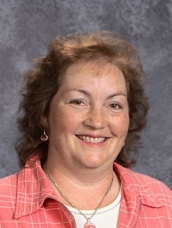 Karlene is a life-long resident of the Hugo/WBL area. As of the end of 2016 she has 15 years of experience in the field of Faith Formation including a Master's degree in Religious Education and a Certification in Autism Spectrum Disorder. She is a firm believer in life-long Faith Formation and seeks to help everyone grow in their faith.  Contact Karlene about:
General Faith Formation questions
Elementary Faith Formation program
Adult Faith Formation
Faith Formation Committee
Justin Kelly – Coordinator of Youth Formation for Grades 6-12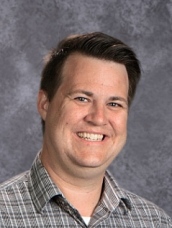 Justin is a life-long member of St. Mary's Parish and a St. Mary's School graduate.  He graduated cum laude from St. John's University with a degree in Natural Science and a minor in Secondary Education.  He spent his summers during college coordinating summer programs at St. Mary's.  After graduating, he taught in a public high school before joining St. Mary's as Coordinator of Youth Formation in 2005.  Contact Justin about:
Faith Formation or Youth Ministry opportunities for youth in grades 6-12
Workcamp (St. Mary's high school mission trip)
Summer Blast (St. Mary's summer middle school program)
Young Adult Ministry
Theresa Steffes – Coordinator of Preschool and Kindergarten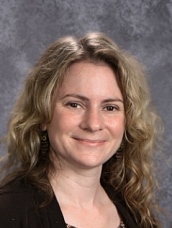 Do you have children in kindergarten or younger?  Theresa Steffes is the early childhood, nursery, preschool and kindergarten faith formation and Vacation Bible School coordinator.  Originally from South Dakota, Theresa graduated from South Dakota State University with a degree in art education and taught art to grades kindergarten through 8th.  She currently lives in North Oaks with her husband and three children.  Contact Theresa to learn more about:
Tuesday morning early childhood and mom class
Monthly Sunday School program
Weekly Wednesday night preschool and kindergarten faith formation
"Welcoming the Little Ones" nursery program offered three Sundays a month during the 9:00 and 11:00 a.m. Masses.
Vacation Bible School in August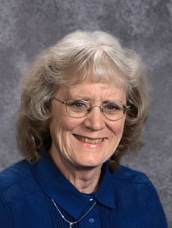 Terry grew up in White Bear Lake and attended St. Pius X School and Archbishop Murray High School.  She has been a member of St. Mary of the Lake for over 40 years, and her children attended St. Mary's School.  Terry has volunteered with the funeral liturgy and prayer line ministries for many years.  She is now on staff as funeral planner. Contact Terry to learn more about:
Pre-planning one's own funeral or the funeral of a loved one
Volunteering with our funeral liturgy ministry.
Loree Weber – Administrative Assistant
Judy Burke – Facilities Rental Coordinator
Margi Couillard – Wedding Coordinator
Donna Rekucki – Wedding Coordinator
Greg Mortenson – Director of Maintenance
Mike Herzog – Maintenance Team
Rick Aker – Maintenance Team