FUSED High School Ministry
High school youth are a blessing to any parish community and St. Mary's strives to include high school youth in every aspect of parish life.
Fused High School Ministry encompasses all ministries designed to bring high school youth closer to the love of God, bind them in a better relationship with Jesus and create a community among the youth. Be inspired by the latest Christian music, mission trips, and other exciting programs.
Discover more about yourself in a Small Group. Gather with friends old friends and make new ones in a comfortable place you choose and discuss your faith. What does it mean to grow in faith? How do I do that? What do we believe? Why do we believe it? Who is Jesus? Who or what is God? Discover answers to these questions together by reflecting on the Scriptures.
Have fun with your friends and meet new ones while helping those in need. Experience the rewards of supporting your community. Service Projects at St. Mary's are varied and throughout the year. Serve at the Dorothy Day Center, visit residents at the Cerenity Car Center, serve at Feed My Starving Children, or be a small group leader for Summer BLAST.
Retreats and Social Events happen throughout the year – Concerts, Retreats, Ski Trips and more!
For events that are for both middle and high school youth, view here.
---
Upcoming Events!
FUSED MISSION TRIP NORTH DAKOTA
Follow along here on our Instagram account for updates from the mission trip starting July 16.
North Dakota Mission Trip 2022 Days 1 & 2
Our first post from the FUSED Mission Trip to Christian Life Camp comes from high schooler Brayden. Read on to hear what he has to share:
Day 1- We hit the road at 6:30, leaving from St. Mary's. Our first stop was in Fargo when we stopped at a mall for some much needed leg stretching and coffee. We were back on the road again for a few hours before stopping to see the world's largest buffalo and historic Jamestown. On the road yet again before our lunch stop at Subway (eat fresh). We stopped once more before arriving at camp in Mandaree, ND. We unpacked the van and then headed over to a ranch to see some horses and eat a roast and potatoes. We then came back to camp and fell asleep after a long day of traveling.
Day 2- After waking up we met in the dining hall for coffee and breakfast, we started lesson planning for the week ahead. We went to Sunday Mass in St. Anthony's (right across the hall for the dining room). Afterwards, we went to the Mandaree pow wow where we enjoyed Indian tacos and fresh lemonade. We then returned to the CLC campus for more planning and brats for dinner. Adoration and confession followed dinner, where we then did a little more planning and then bed.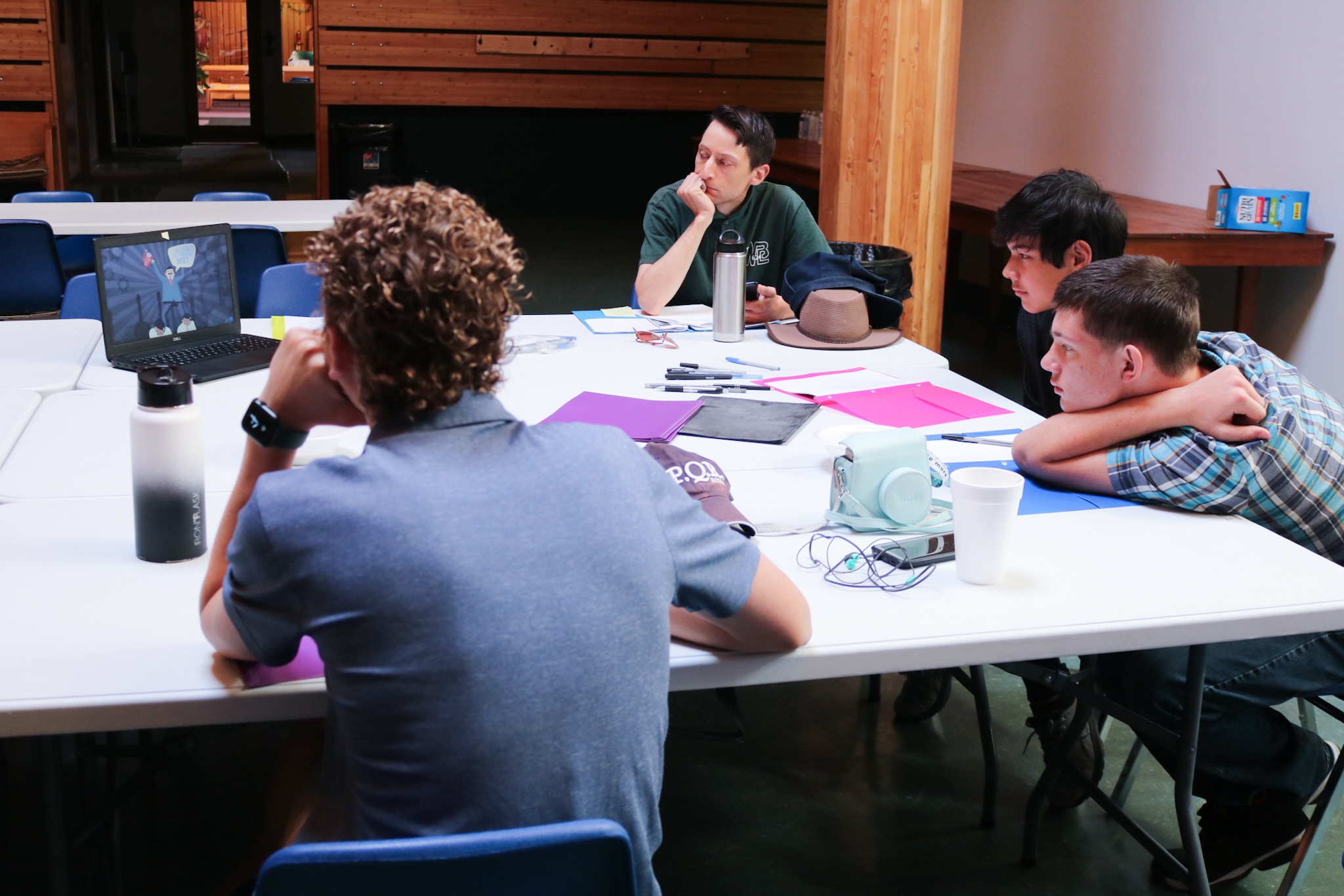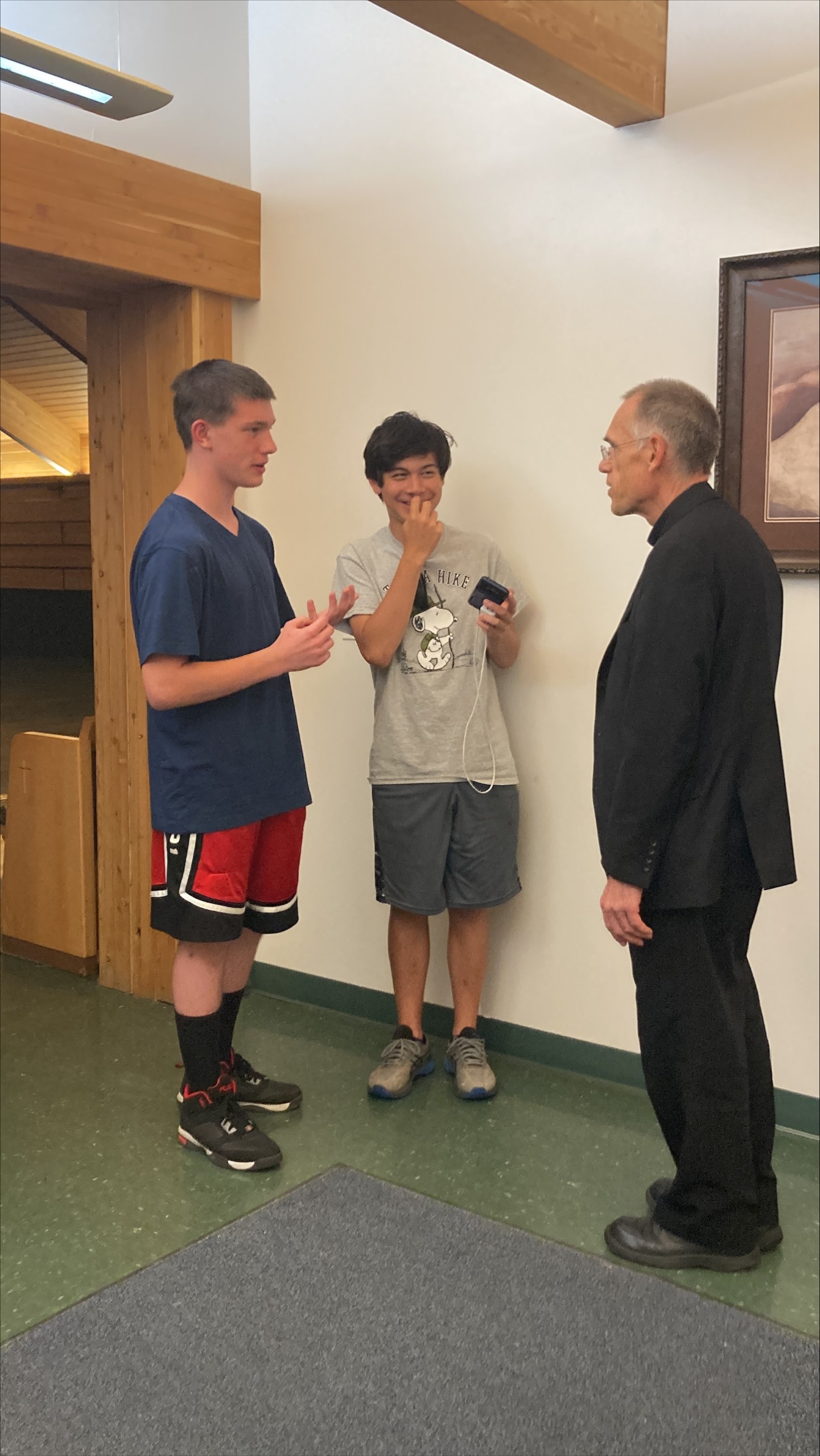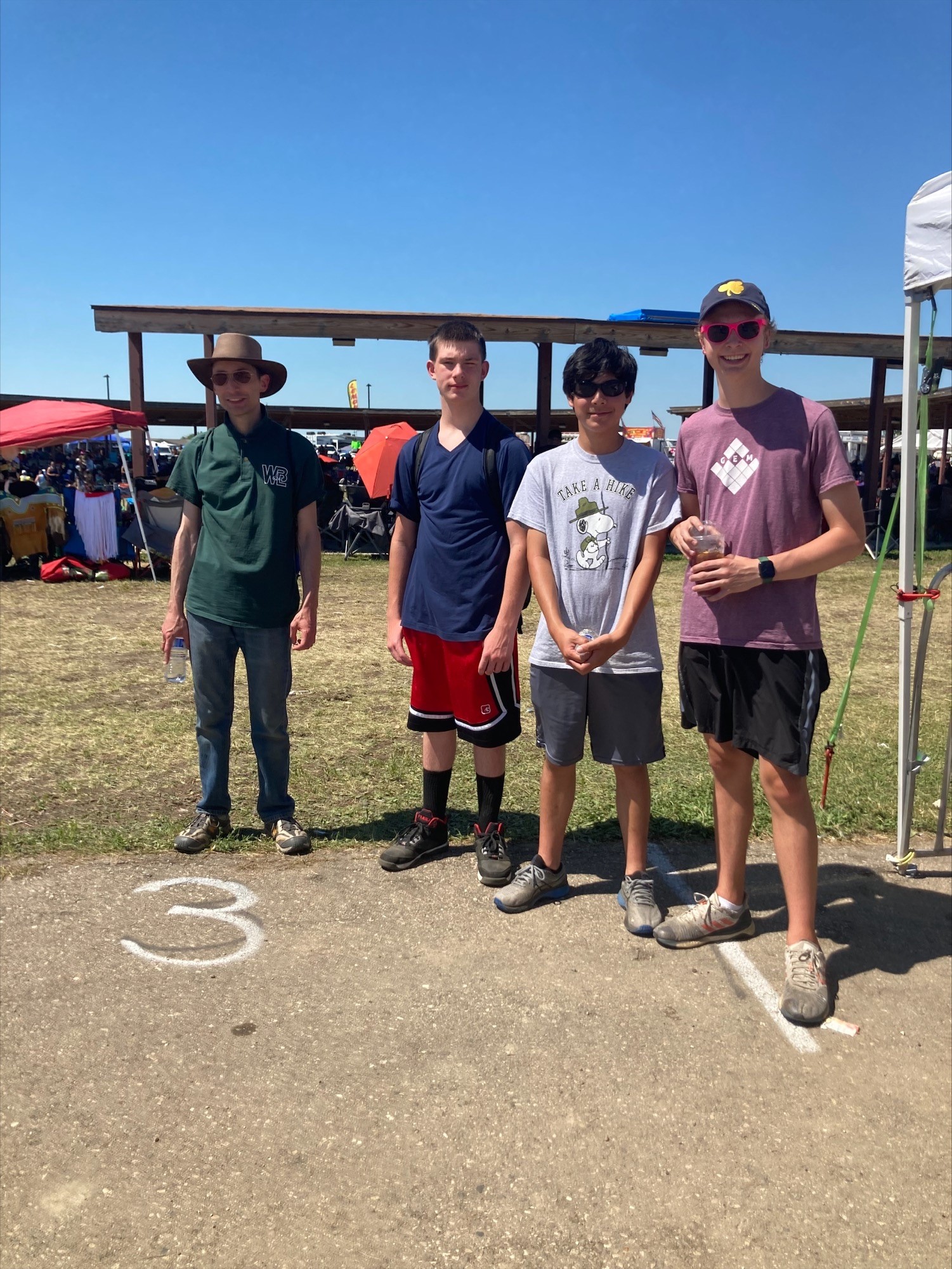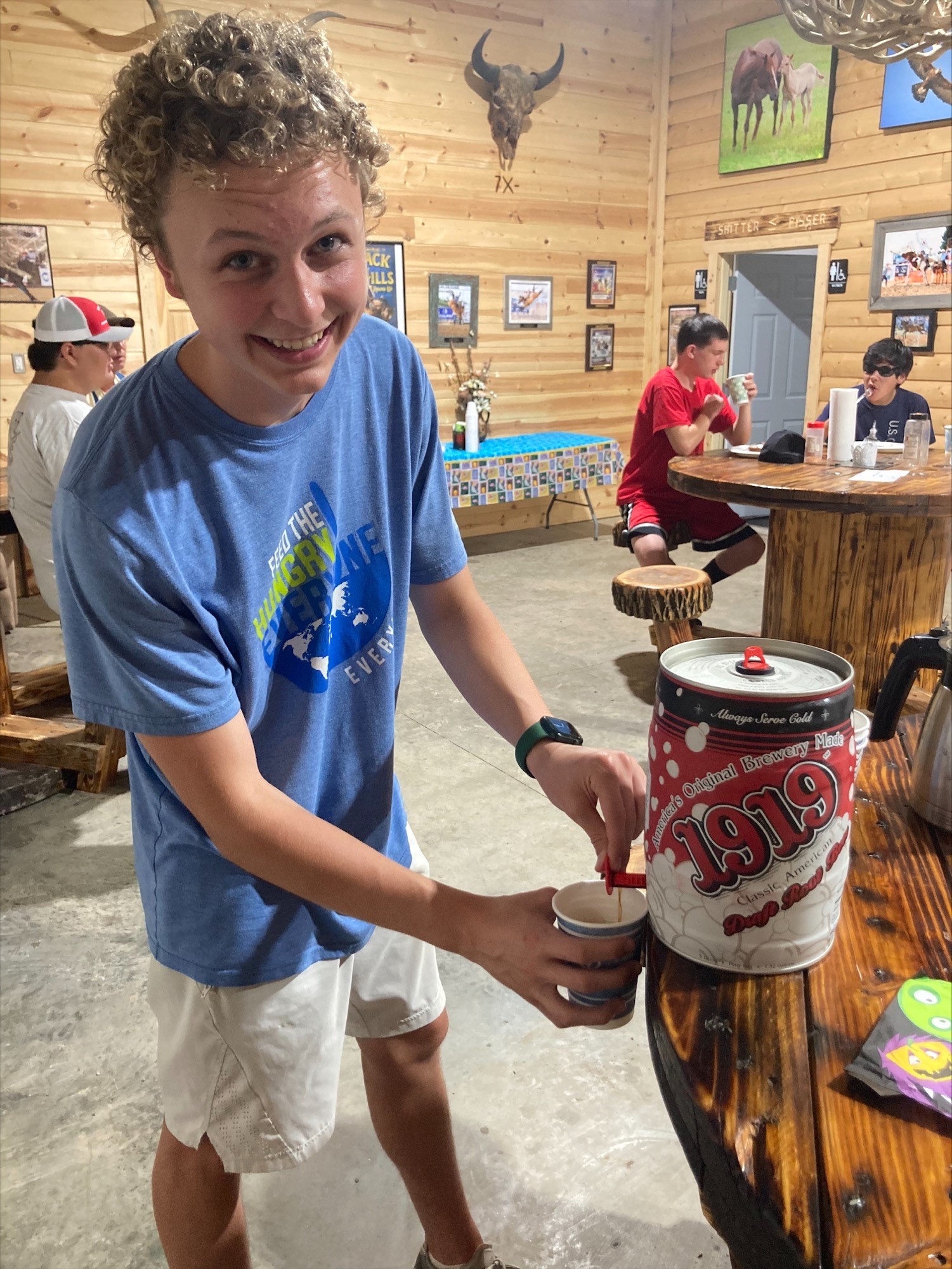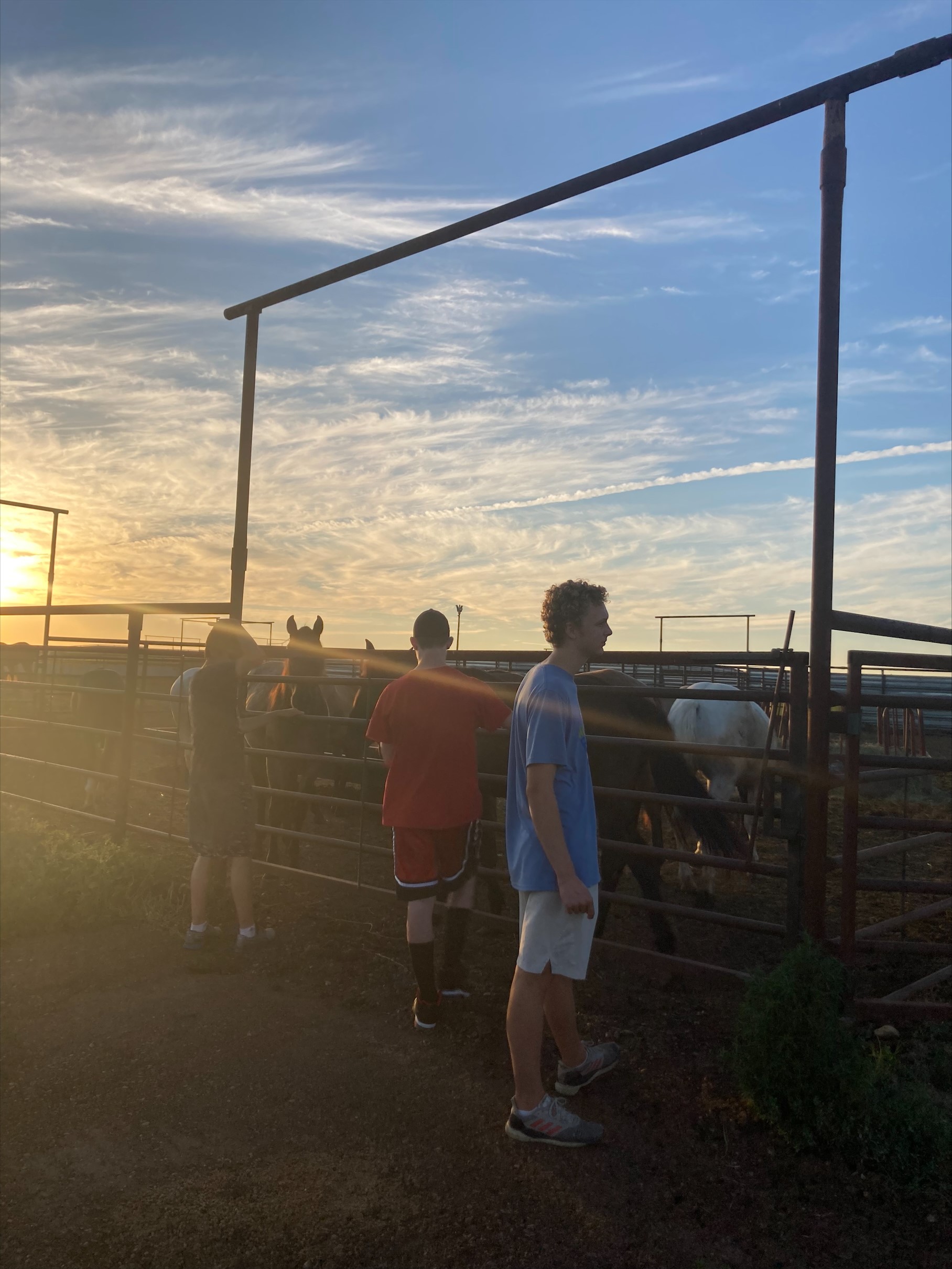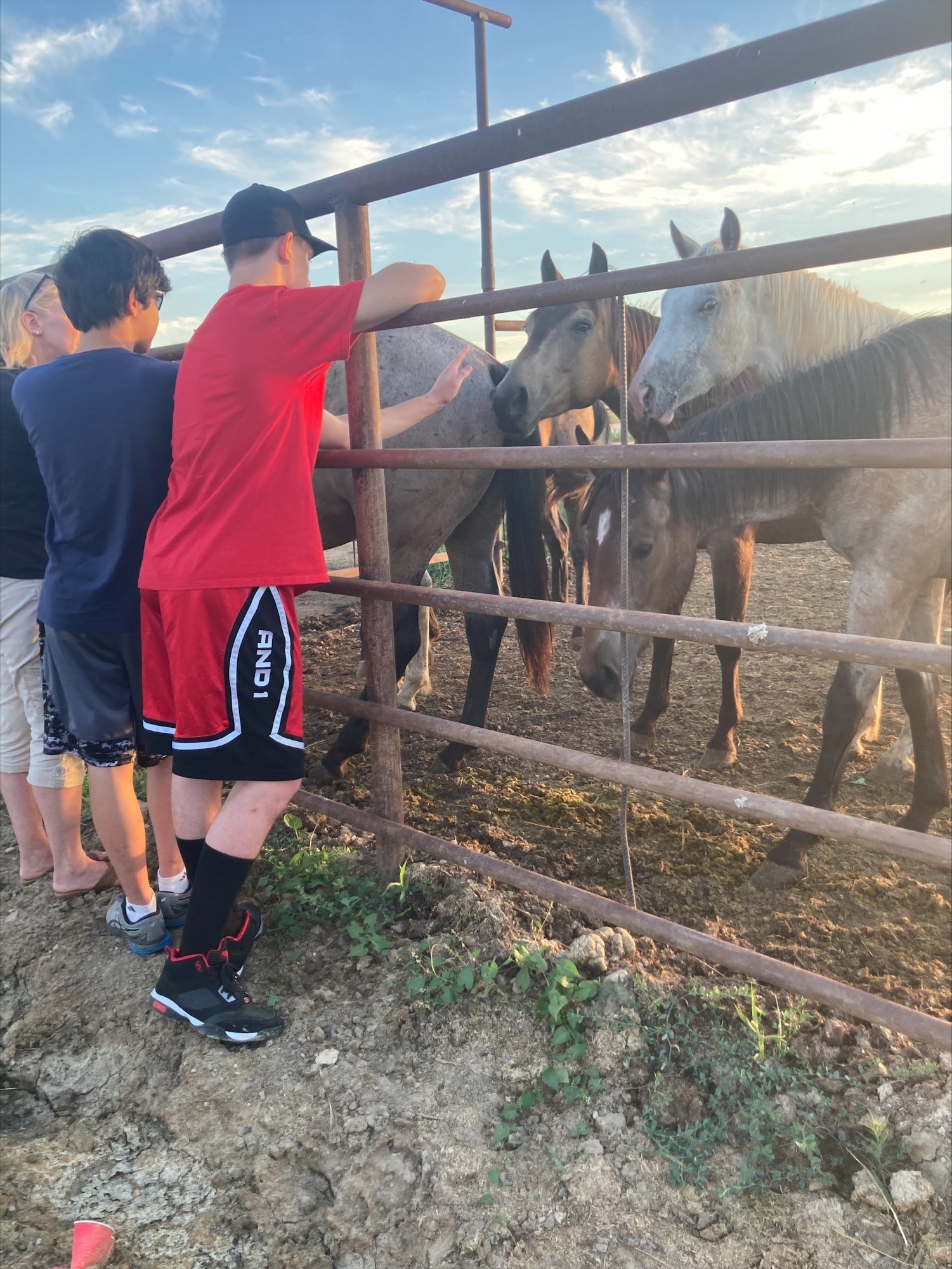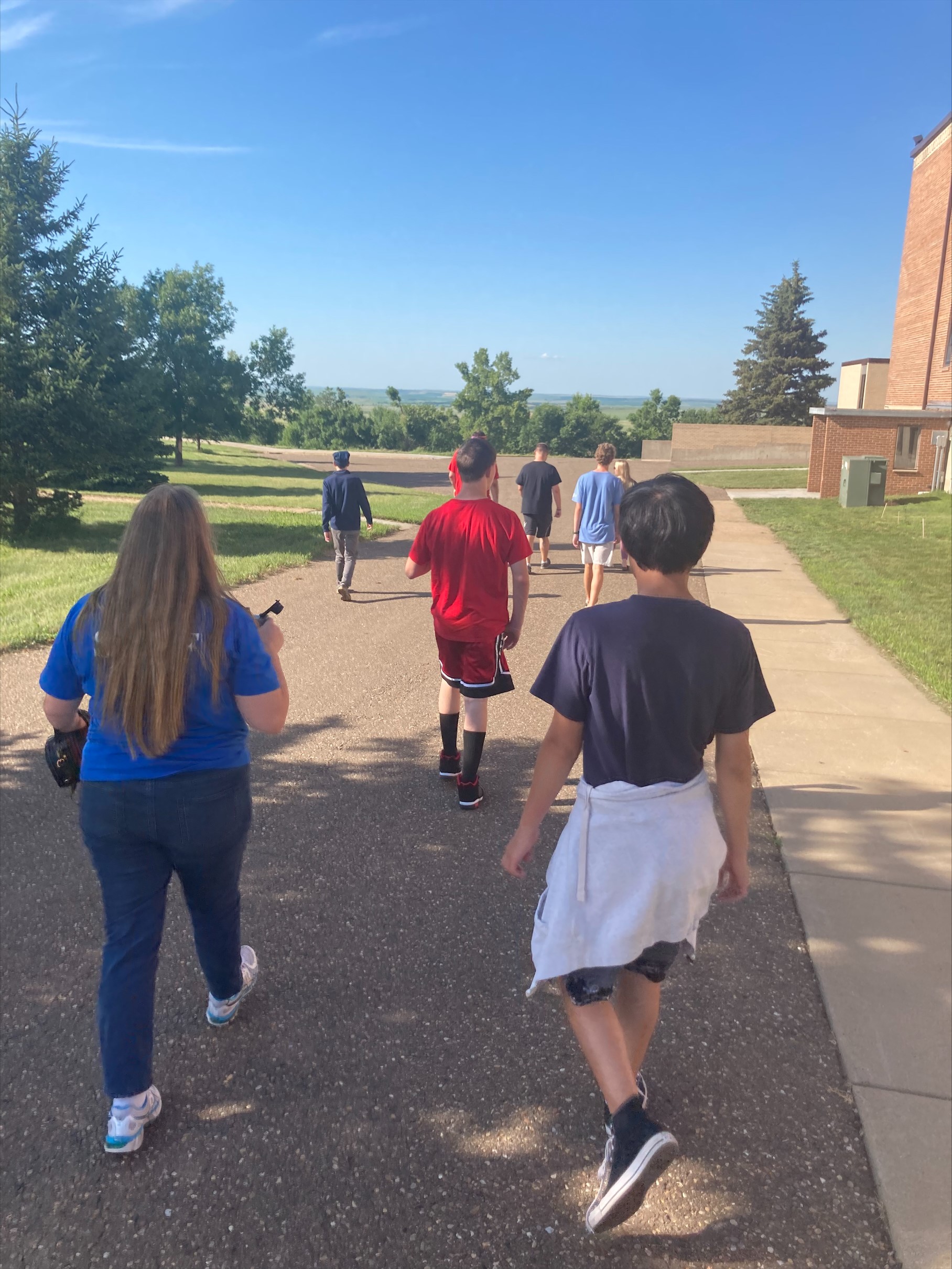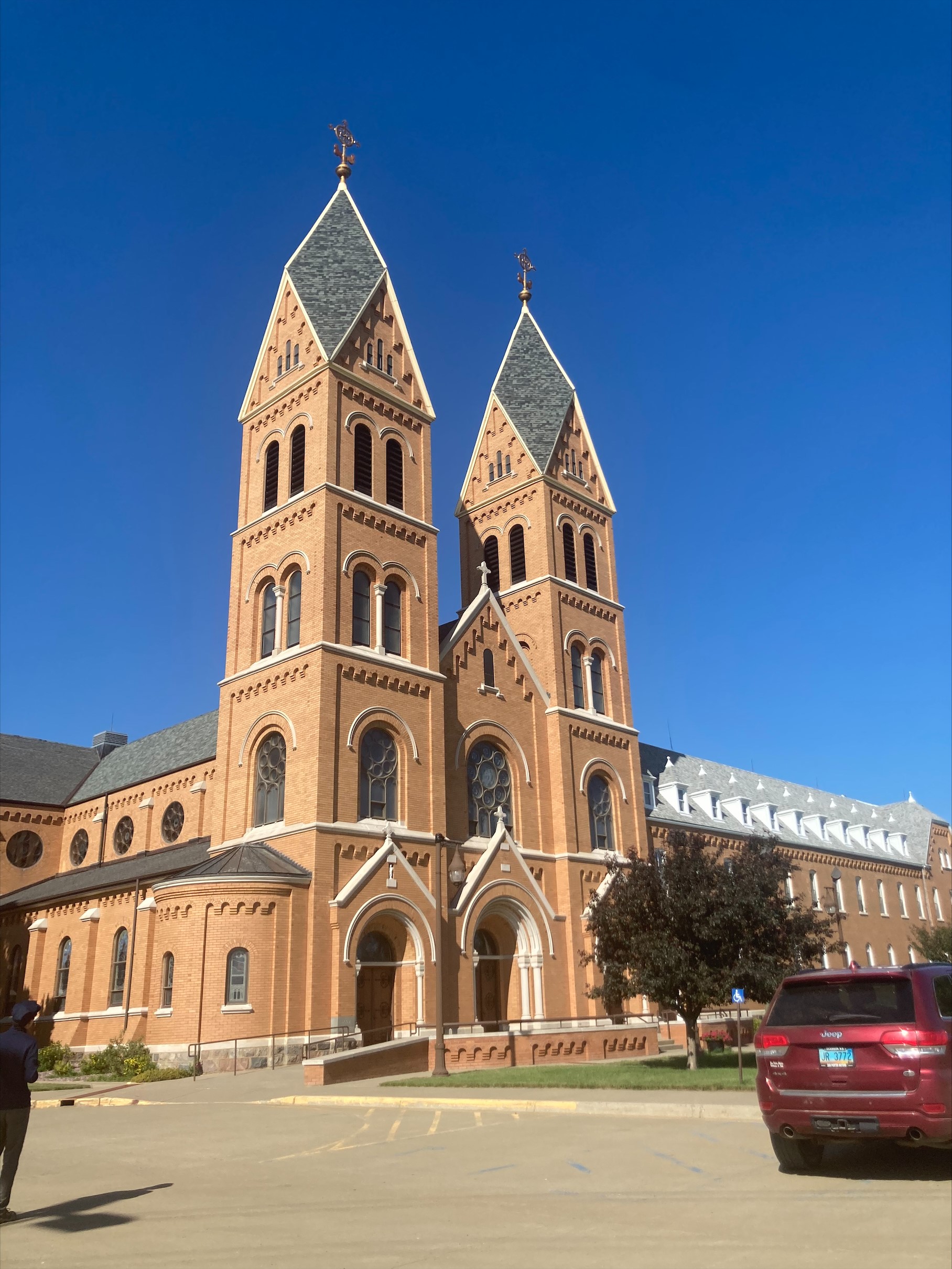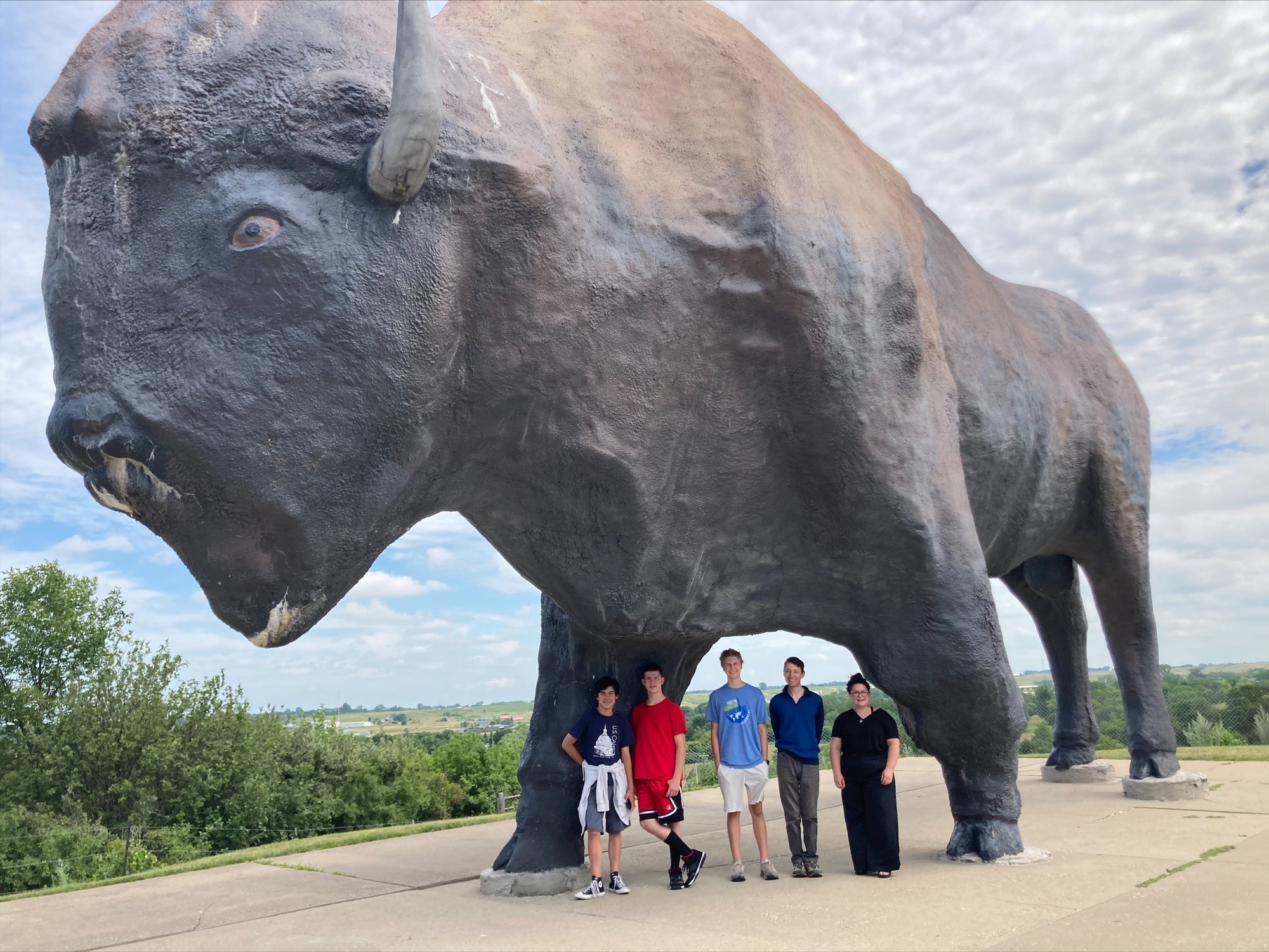 Camp is in Full Swing
Camp is in full swing, and for our middle of the week update, we hear from Brody, who shares some of the highlights of our day.
After we woke up we ate breakfast and prepared for the camper(s). We did some arts and crafts after eating like drawing and paper airplanes. We had Mass and communion earlier than usual due to funeral preparations happening later in the day. We played foursquare for our outdoor time after lunch, played wiffle ball for a while, and had fun for practically the whole day. (This isn't all in chronological order because I couldn't remember all the orders.)
Photo below – Collin teaching about the virtue of hope.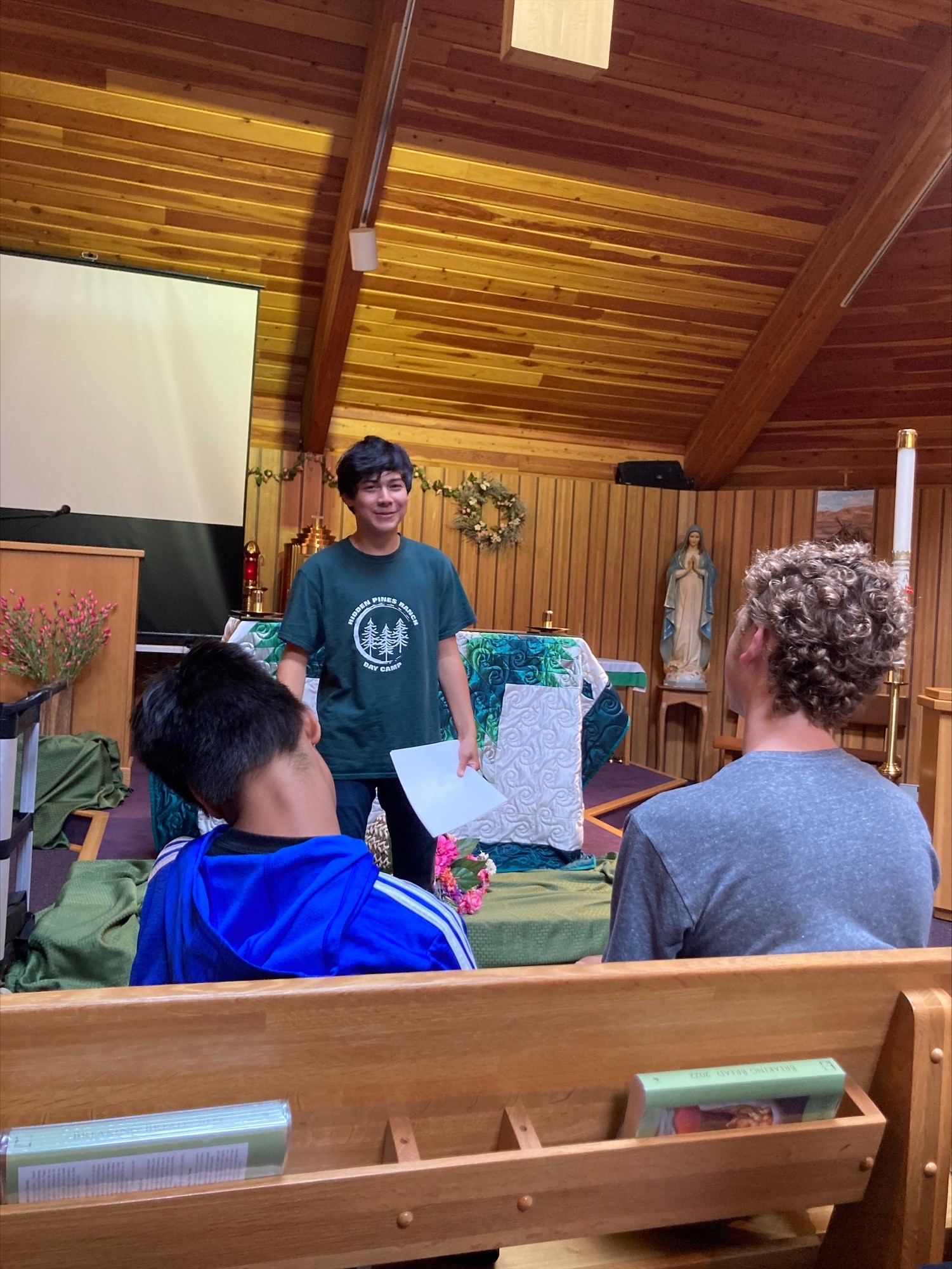 ---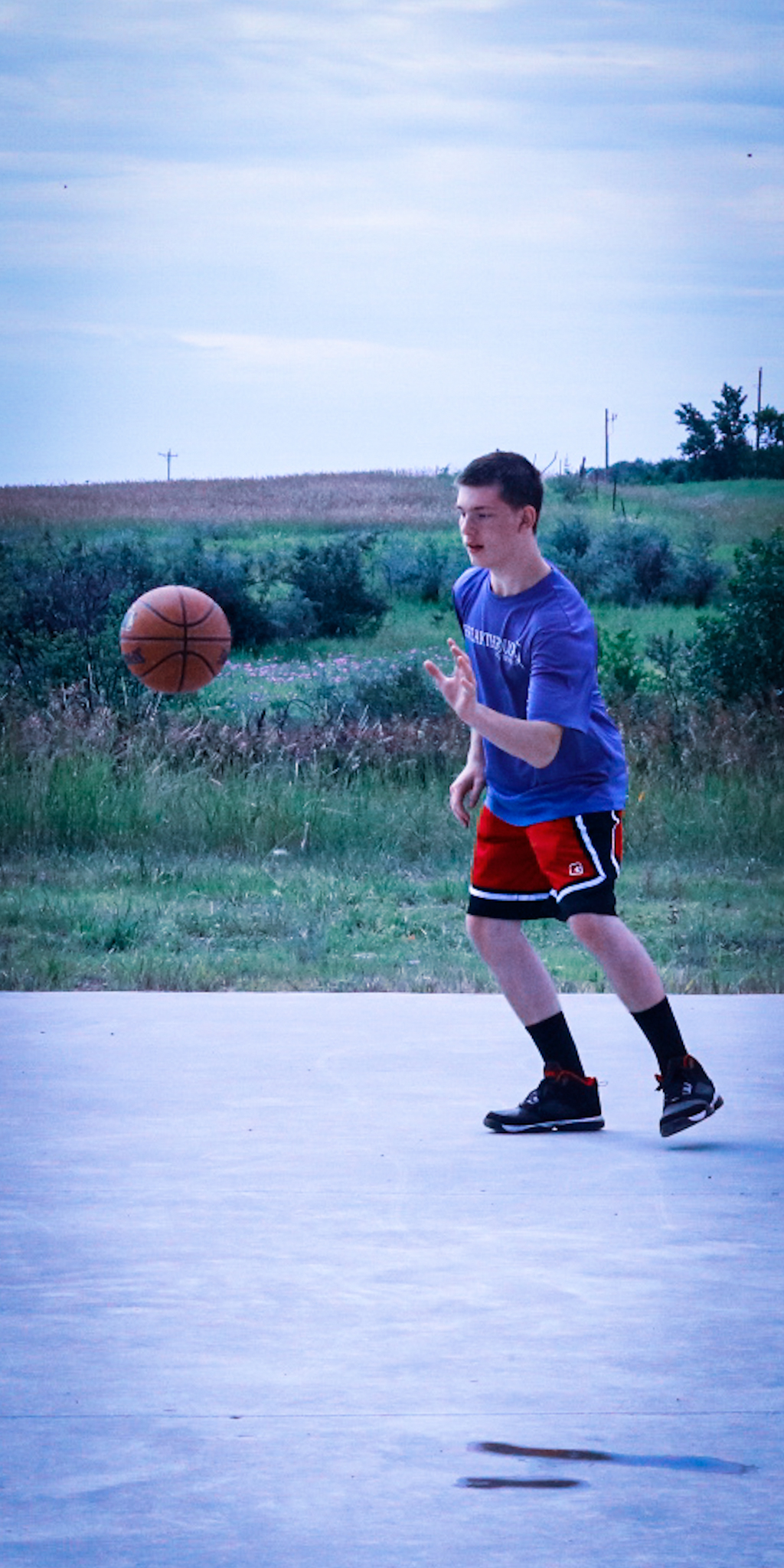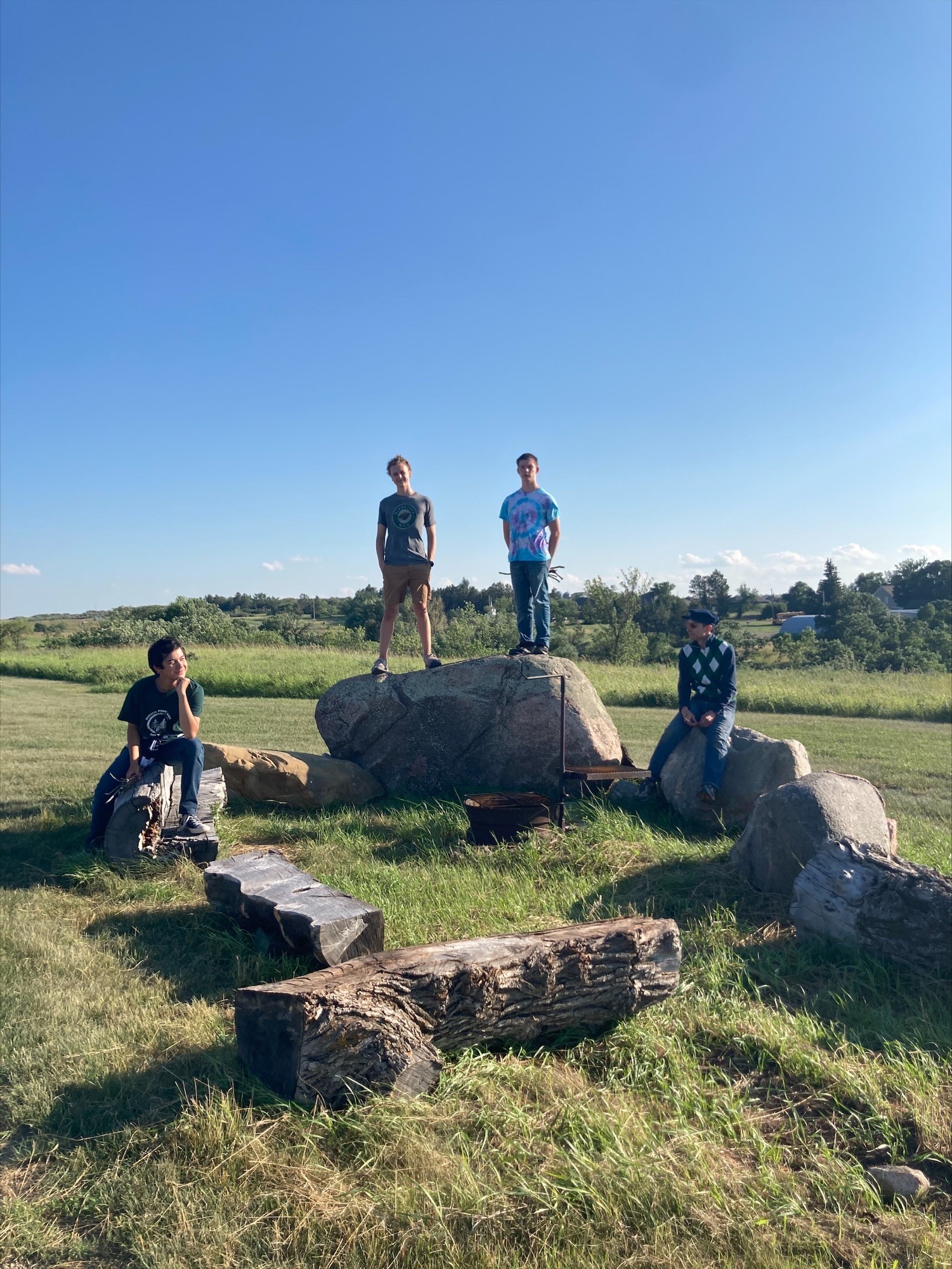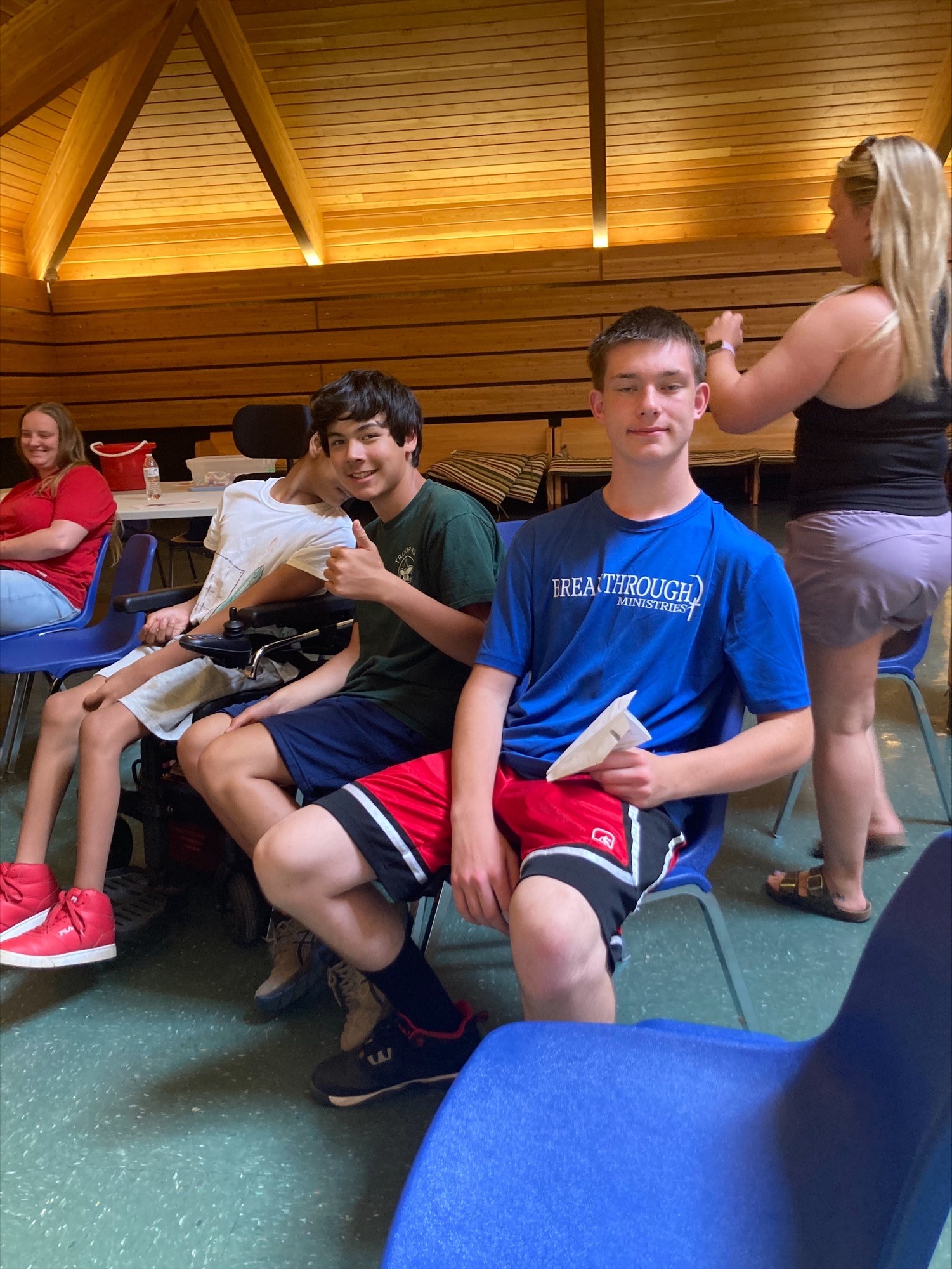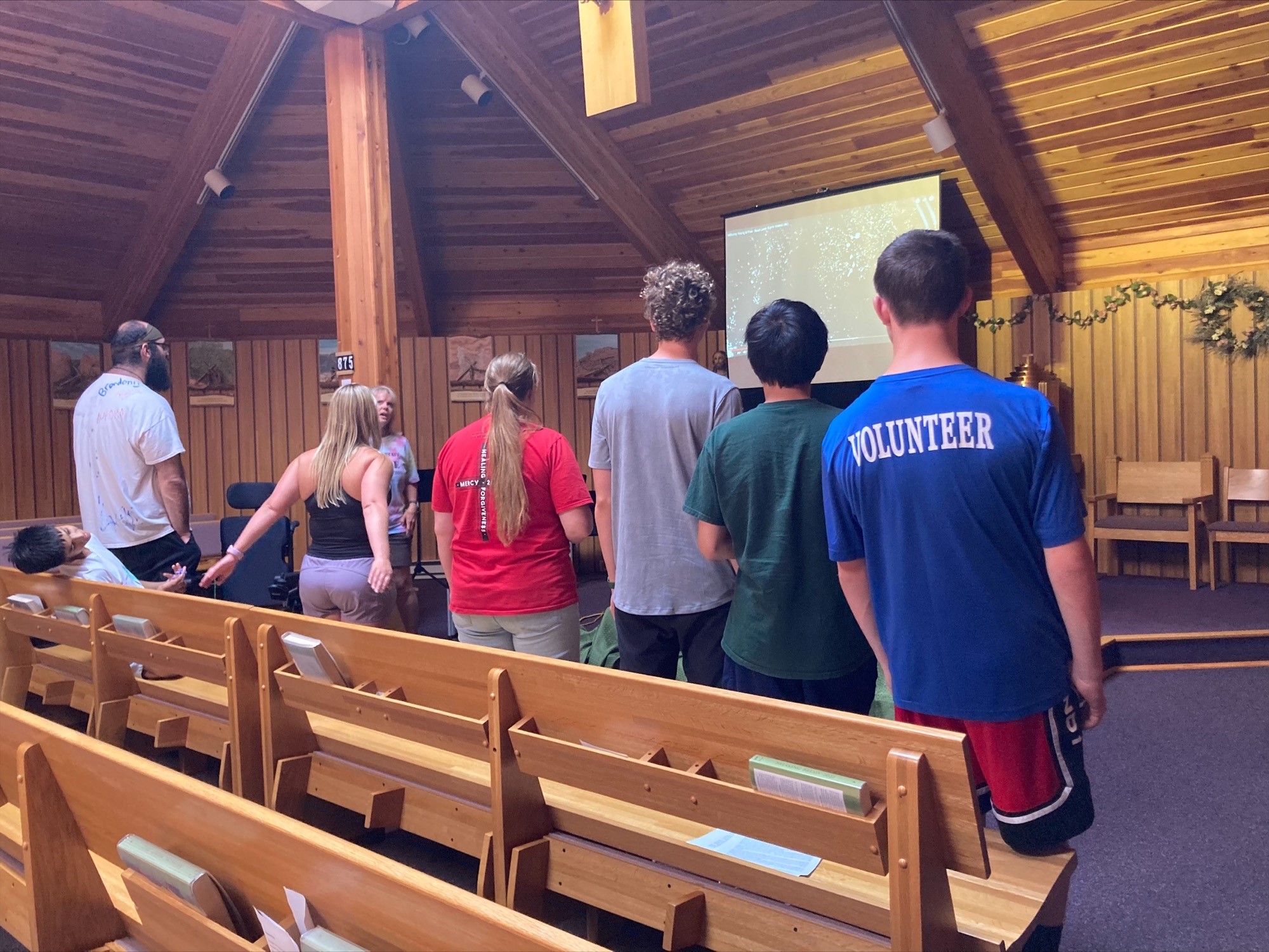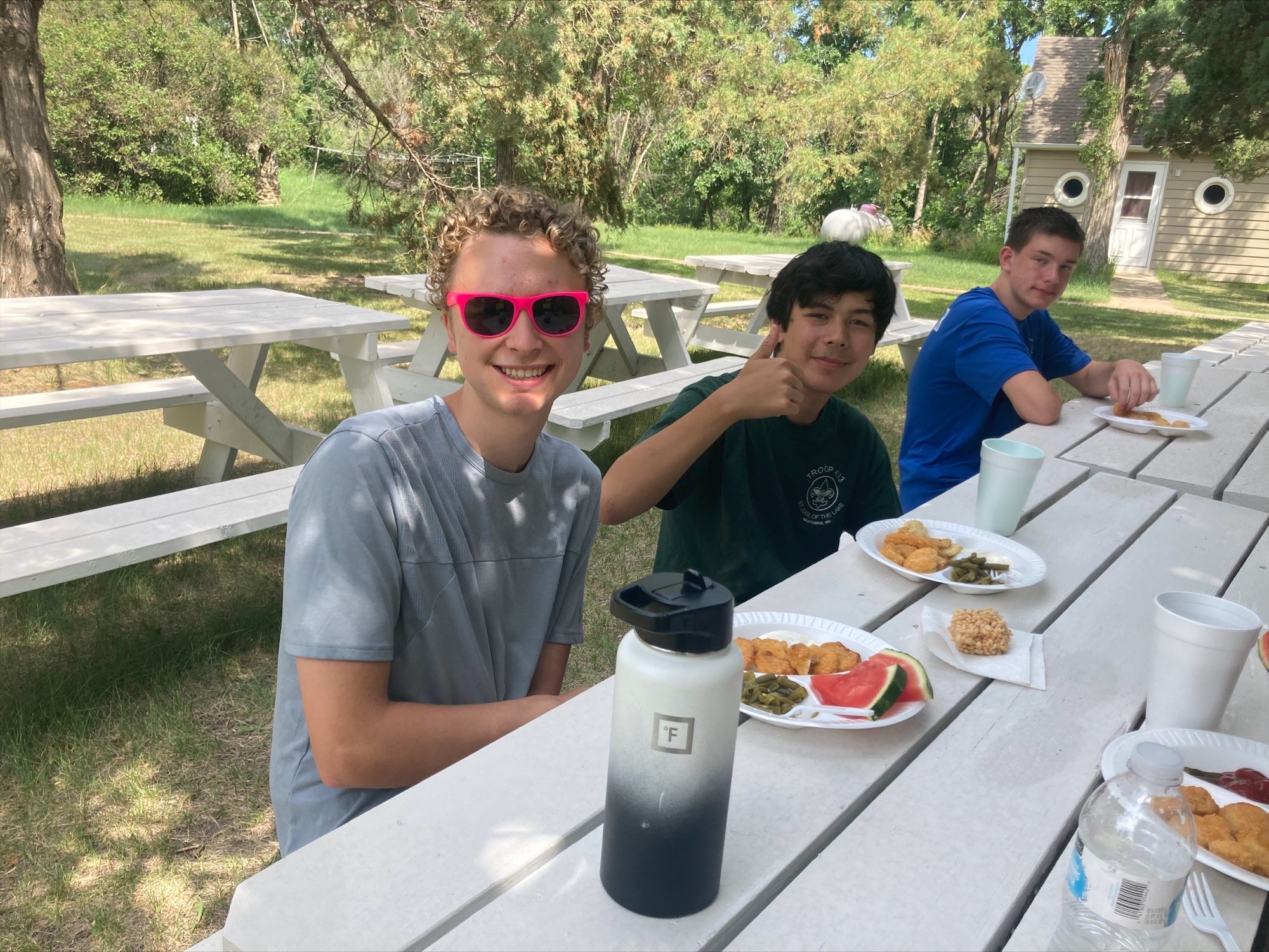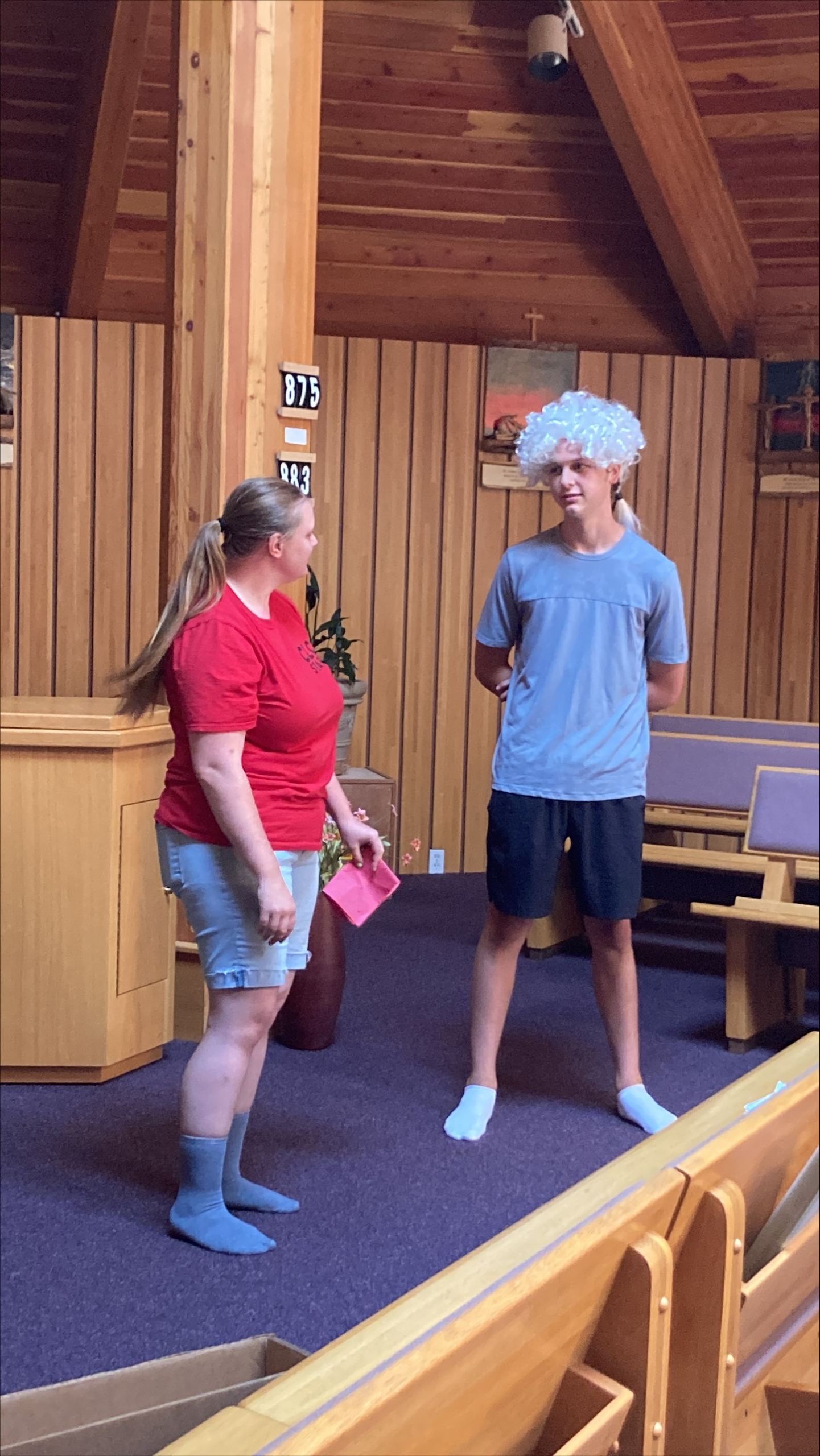 Mission Trip Recap
We've had a busy but fun last few days, and our mission trip is now drawing to an end! Hear from Collin as he recaps Wednesday and Thursday and explains what will happen before we head home.
We woke up and ate breakfast, then sang happy birthday to our camper and left camp for the day. After that, we worked for 8 hours staining our campers grandma's deck. Then around 6:00, our camper came back to his grandma's house and we started celebrating his birthday. We ate lots of good food and birthday cake and ice cream. We then went on a hayride and visited Sakakawea Lake, which was beautiful. On the hayride, we got dust flying back in our faces which stung our eyes and tasted bad. It got stuck in our hair which made our hair feel rough and dirty, but it was still fun. After that we watched fireworks which were fun. The next day, we ate breakfast and then left early in the morning to visit the Interpretive Center. We learned a lot about the history of the reservation, and then we ate lunch and learned lessons about our faith. After that, we went to the pool and went swimming. There were lots of fun waterslides and a lazy river. We came back home and ate dinner, and then we played games in the yard until our campers got picked up. Tomorrow we will have an end-of-week celebration, and the day after we will be up at 5 in the morning for our ride back home.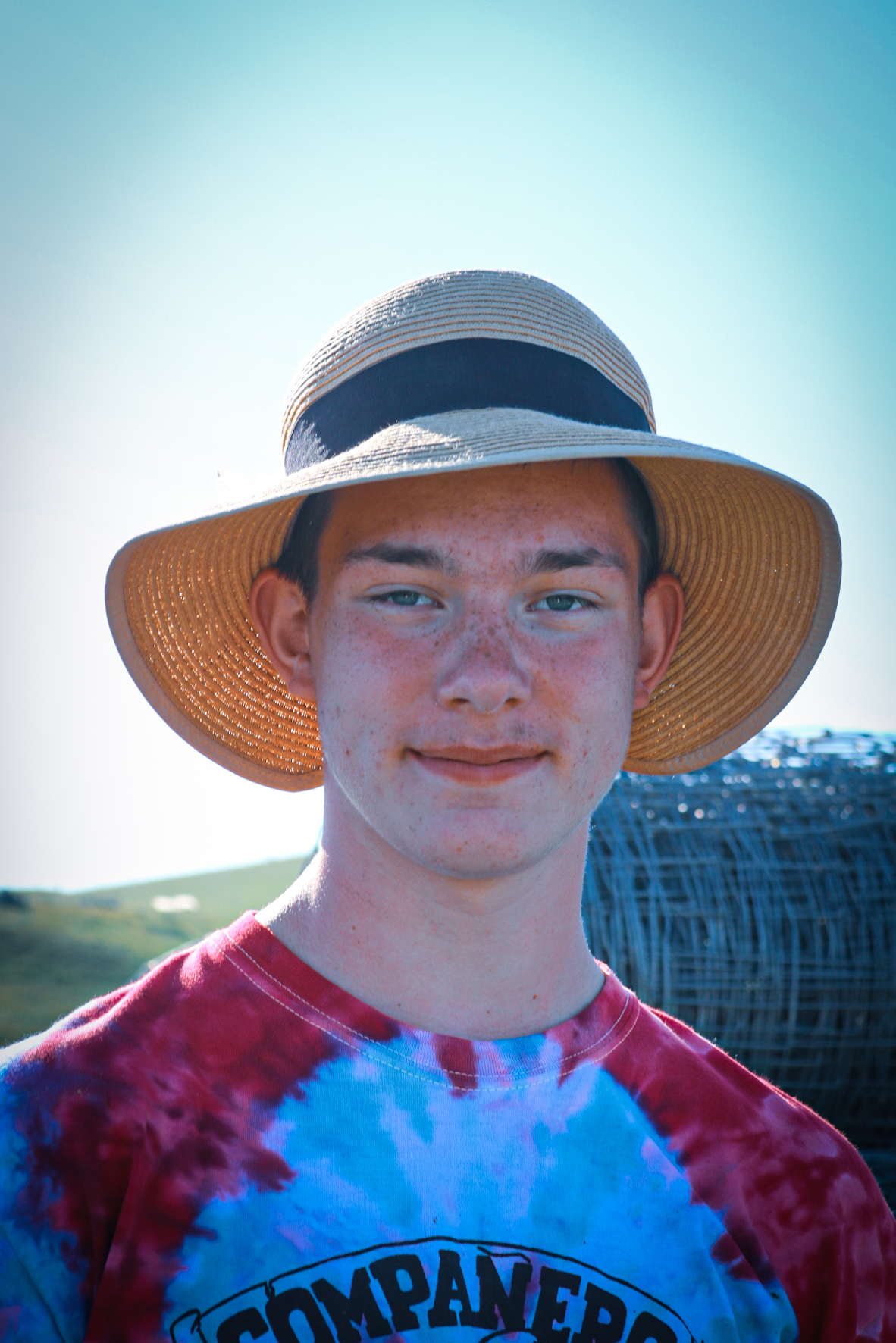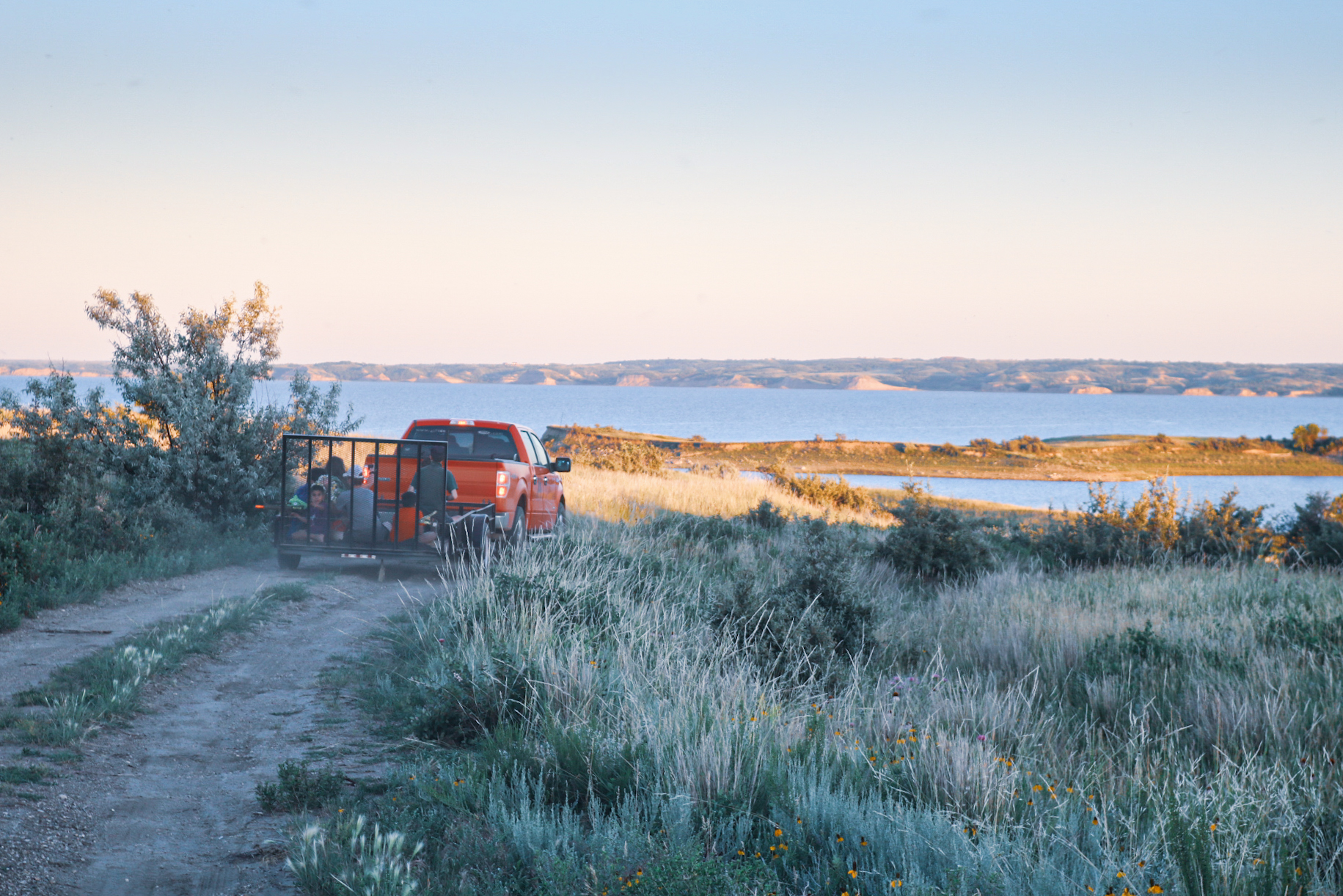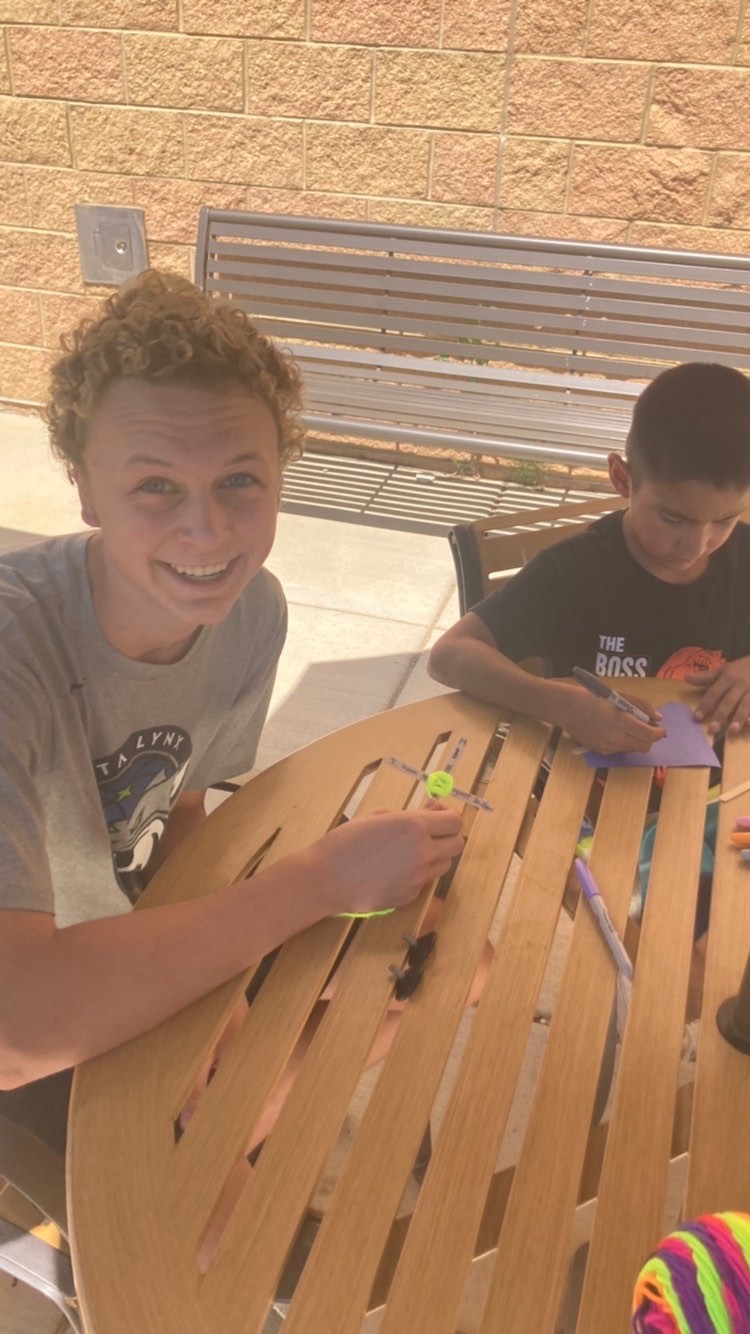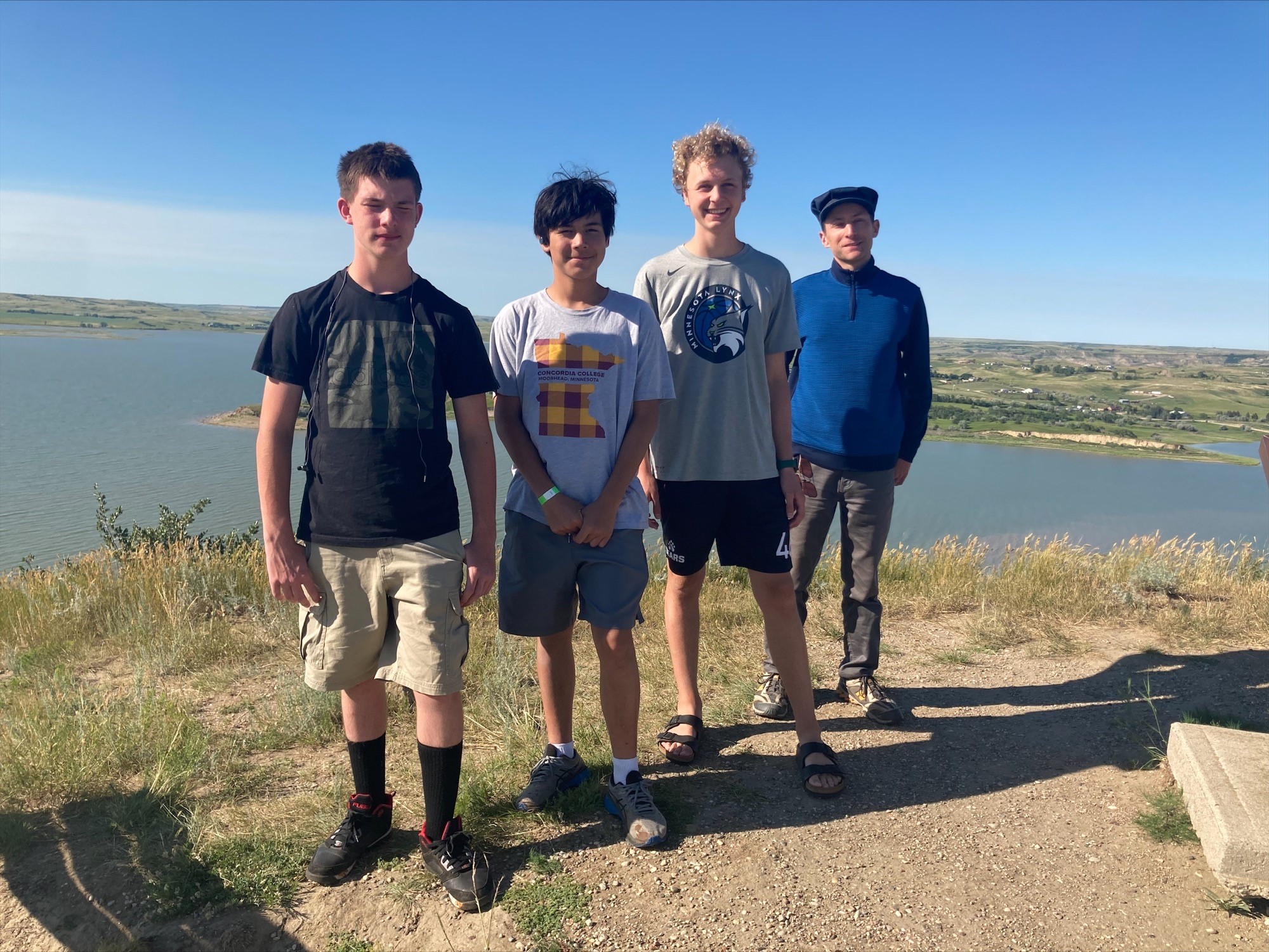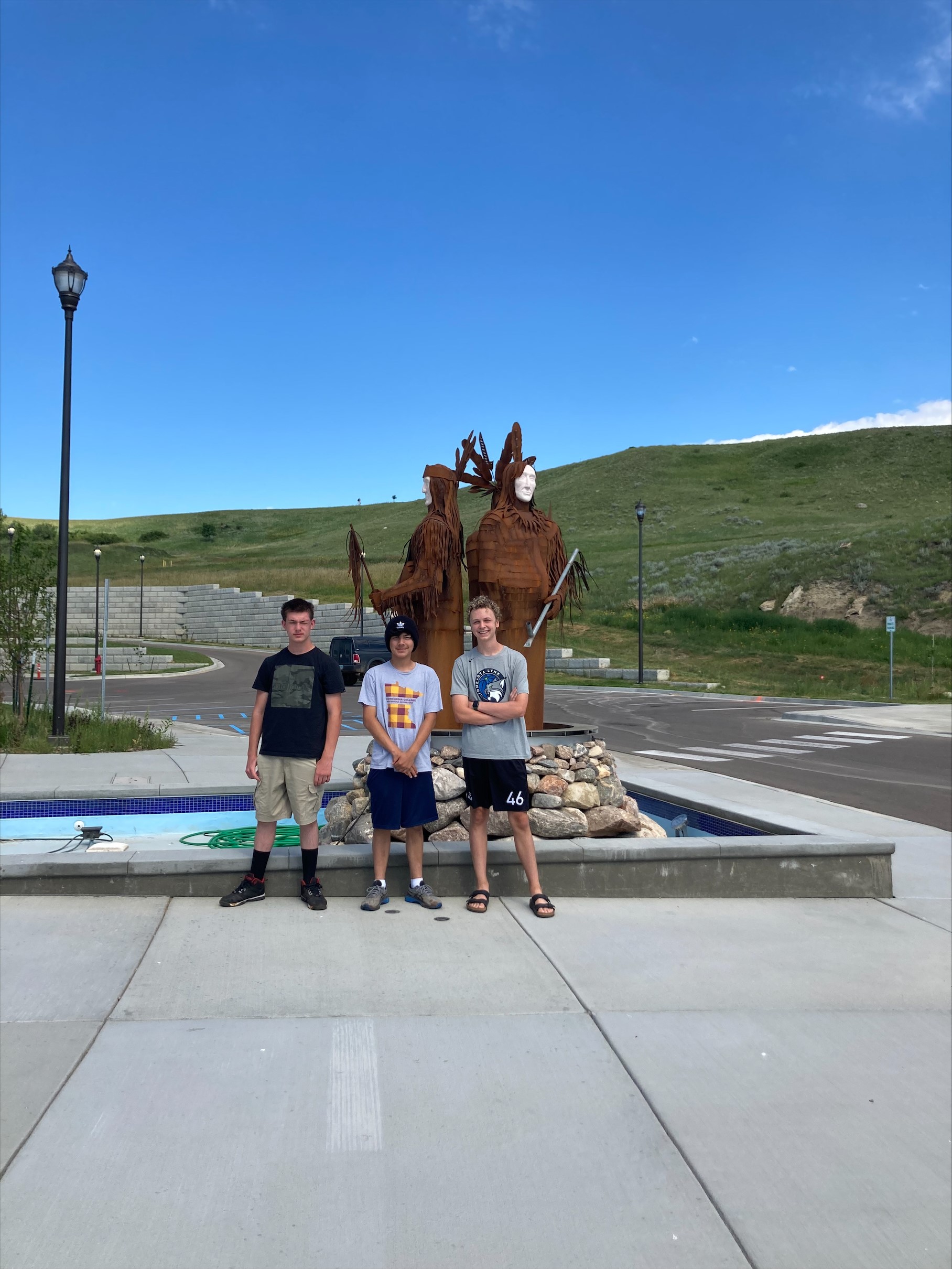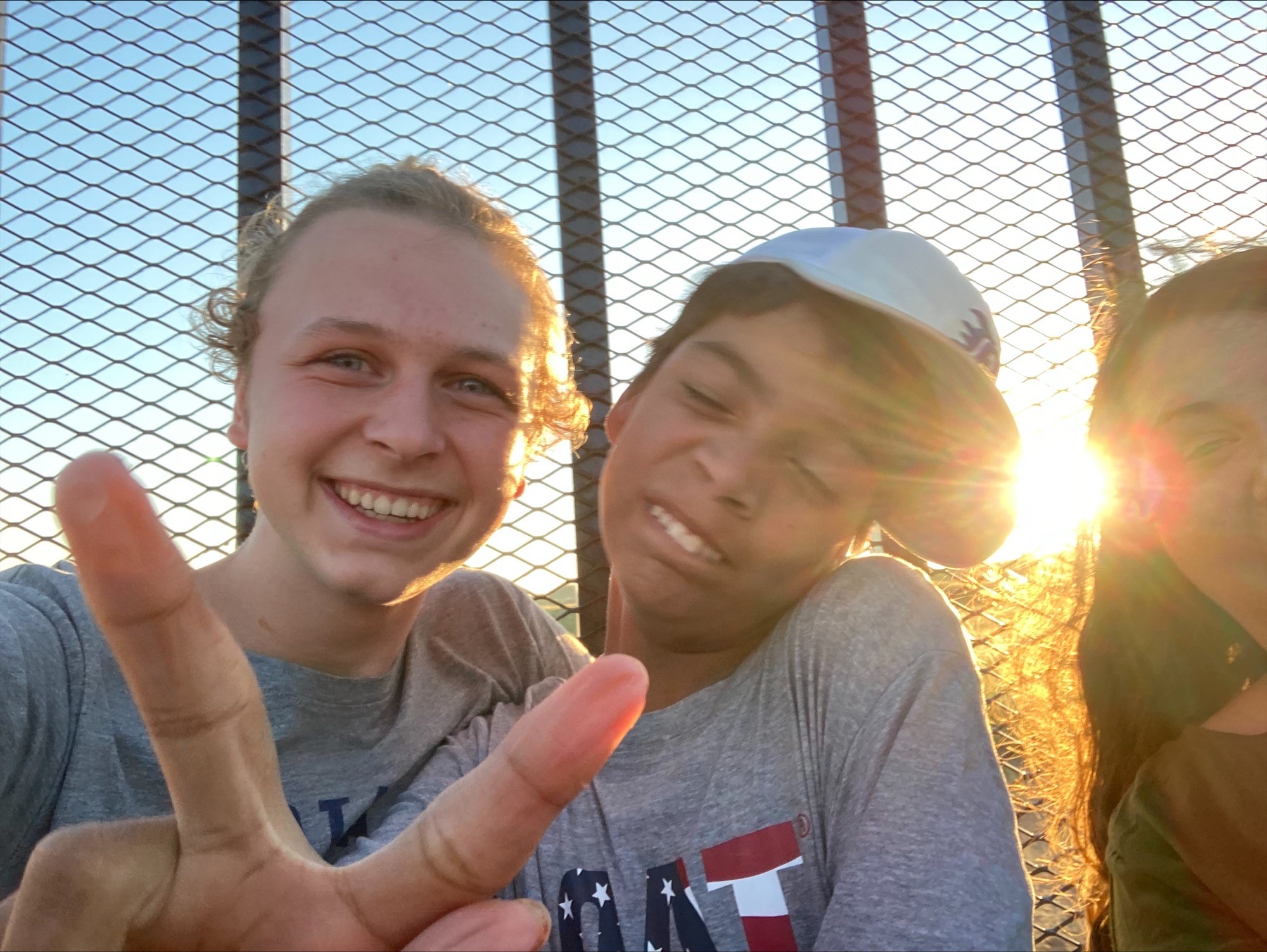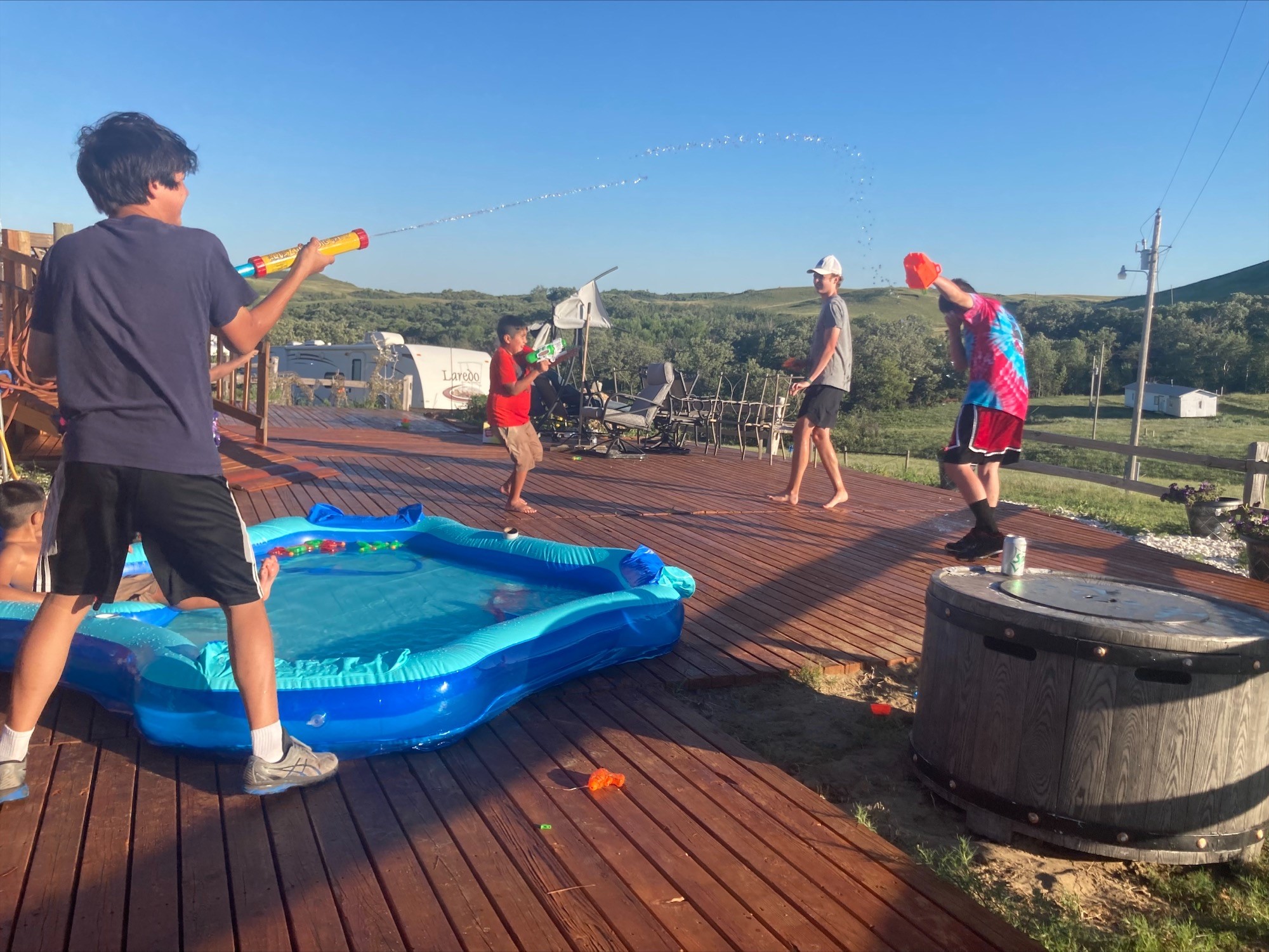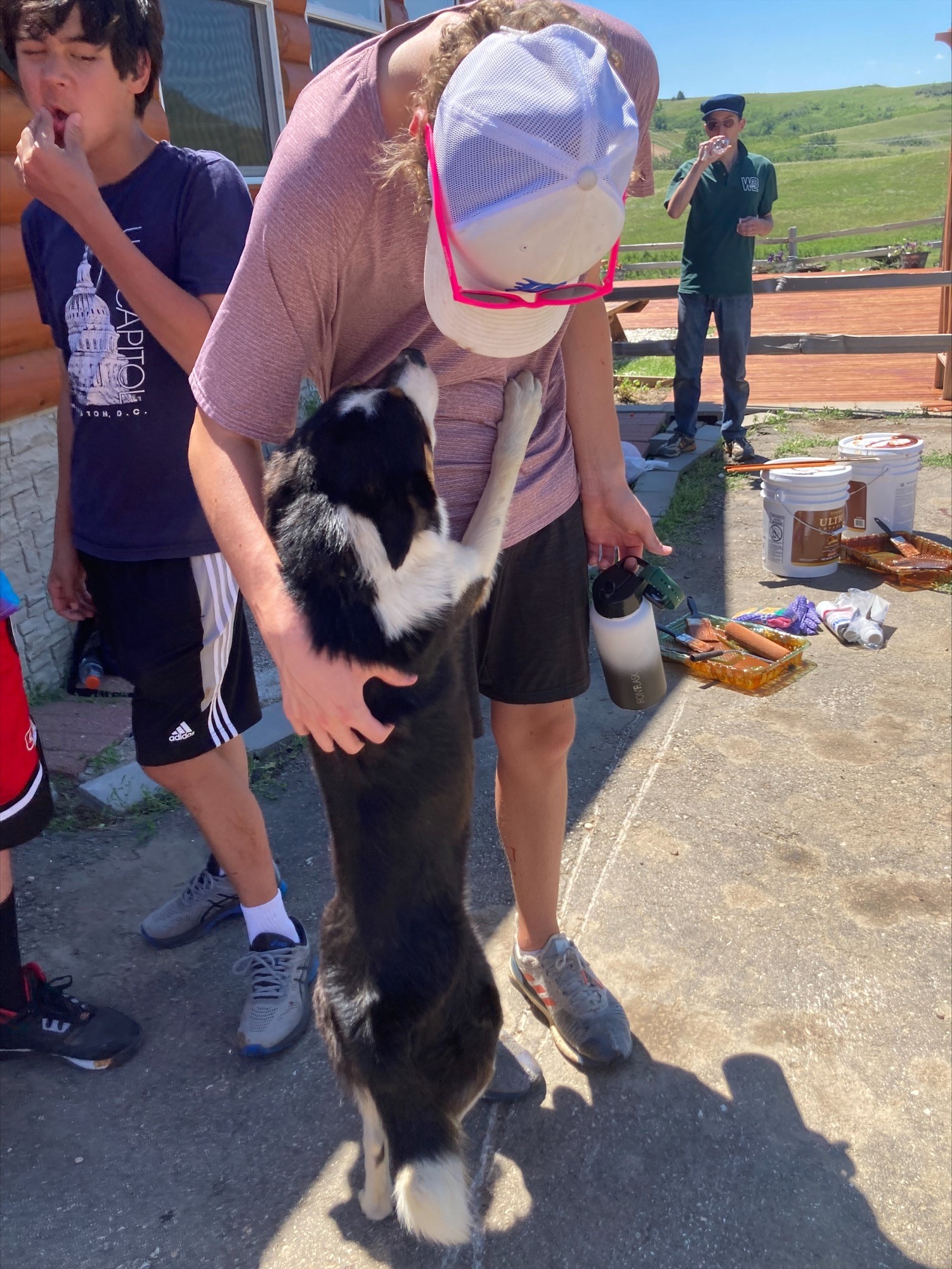 Stay Connected!
Questions about high school youth ministry? Please contact Coordinator of Young Adult Ministries, Michelle Boris at [email protected] or (651) 429-7771, Option 1.
Get text reminders by texting @fusedhsm to 81010.
Join our email list to connect to the Fused High School Ministry at St Mary of the Lake!
Fused events are organized at convenient times to fit the busy schedules of high schoolers. So, what are you waiting for? Everyone is welcome, even friends of other Christian faiths.
Sacramental Preparation
Preparation for the Sacraments is separate from our four Faith Formation programs. Learn more about the Sacraments Here.